Did you see the Boston skyline early this morning?  What a scene from the tops of the buildings near sunrise, as breathtaking views of the city of Boston were apparent, thanks to the undercast of clouds being so shallow and low to the ground. Check out the pic below from 5:45AM.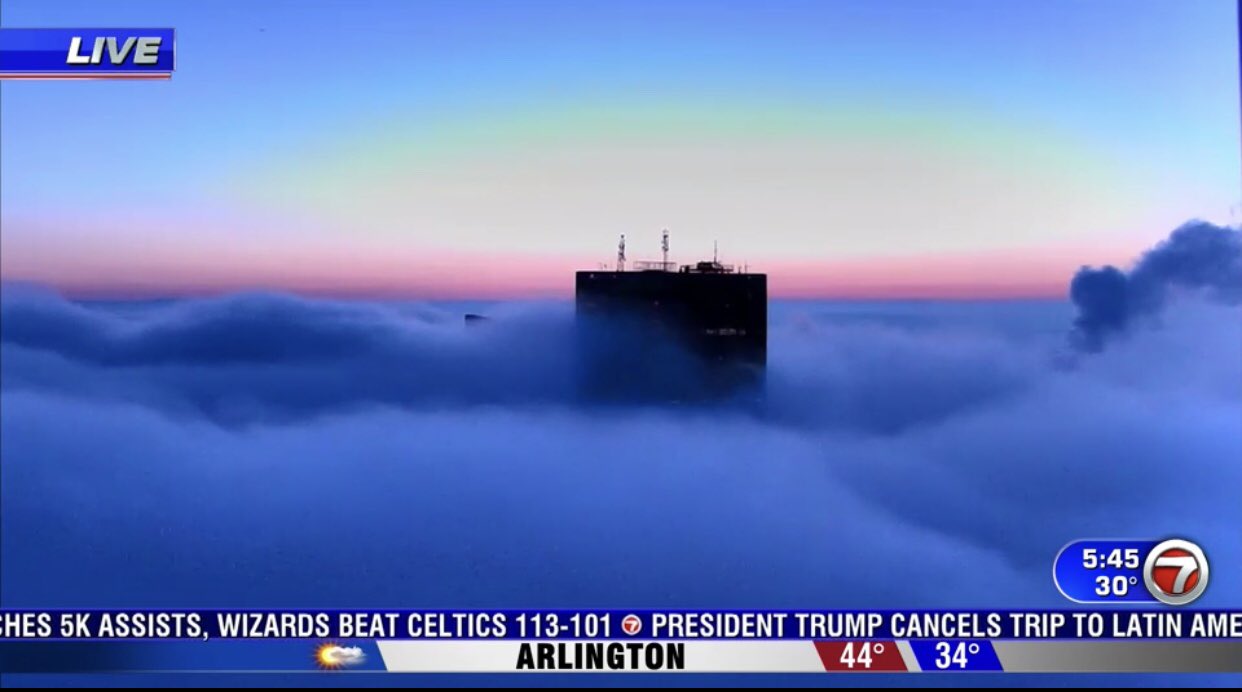 Once the undercast and areas of fog broke apart, it wasn't a bad day overall with a decent deal of mid morning to early afternoon sun and temps bouncing back into the 40s to low 50s. Temps will bounce back even more tomorrow, into the 50s to near 60 as morning sun linger until lunch, before clouds fill in. Scattered showers are likely late afternoon and into the evening.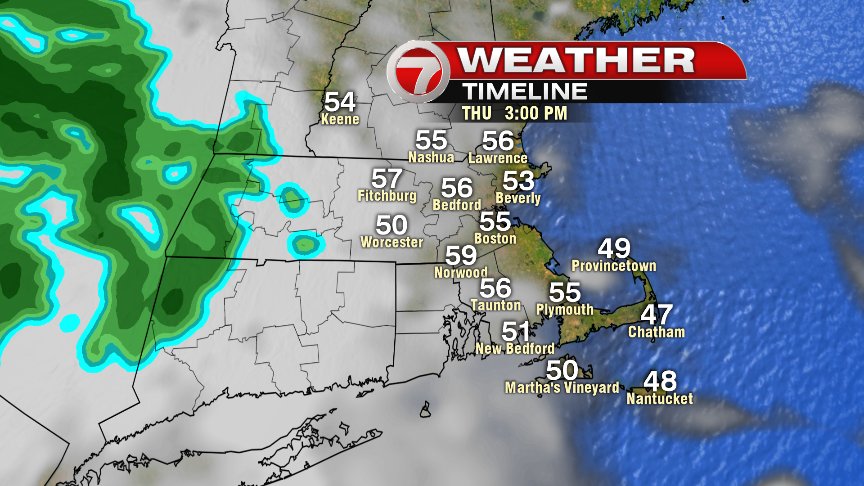 Those showers are gone by Friday morning, and with temperatures starting off in the 40s to near 50, it'll be fairly easy for the numbers to push well into the 60s by the afternoon. 65-70 inland is possible, with temps a bit cooler at the coast as sea breezes kick in.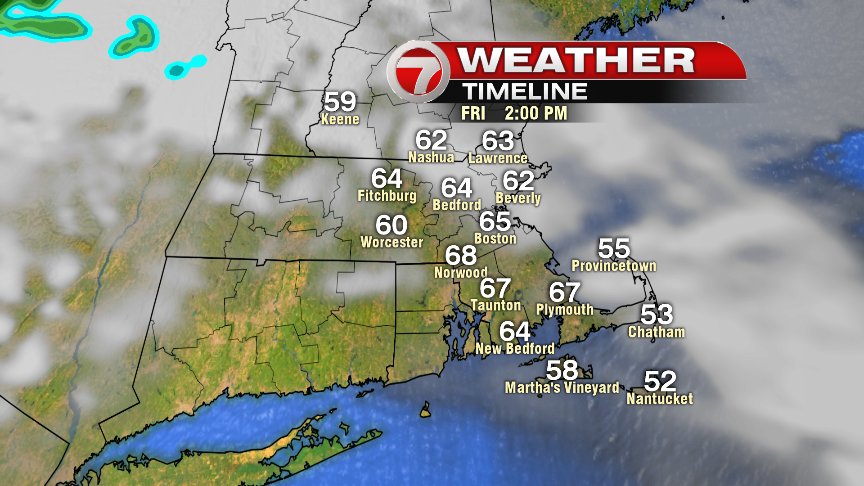 As much as we wish some of this Spring warmth would last through the weekend, it won't. In fact, a dramatic drop off is likely Saturday afternoon as a sharp backdoor cold front will knock temps back…. way back. The challenge is timing it. South of the front, 70s are likely. North of the front: 40s. It's conceivable that late Saturday morning, it's 70s in the Blackstone Valley but only 40s across Cape Ann. Chilly air will be likely for all though by dinner, with temps back into the 40s by then.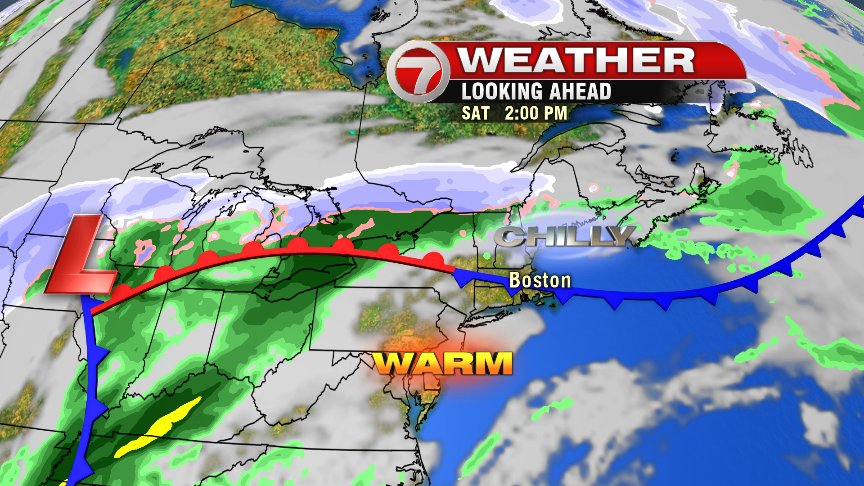 Sunday is full on early March again with temps in the 30s to near 40, patchy drizzle and light showers and even a few sleet pellets in the mix northwest of 495.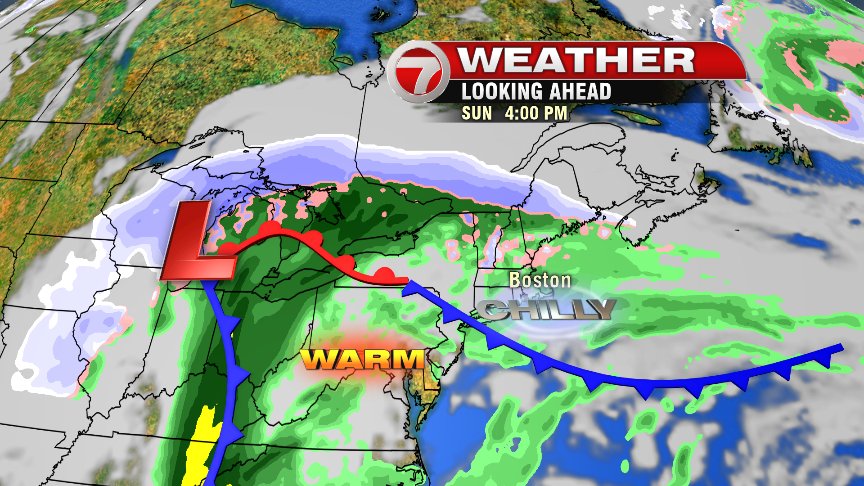 Marathon Monday does not look good either. AM temps run in the 40s with an easterly wind, with 50s to near 60 likely by mid afternoon and winds kicking south. Expect rain for all 26.2 miles with the chance for some downpours to be embedded midday/afternoon.