Hot enough for you?  While 96 was not a record for Boston yesterday, it was enough to be the second hottest day of the summer as we fell just short of the 98 we hit last Tuesday. With that said, yesterday's 96 was a more manageable heat thanks to the fact the humidity was quite a bit lower than it was last week.  All and all, it was a good day for the beach/pool.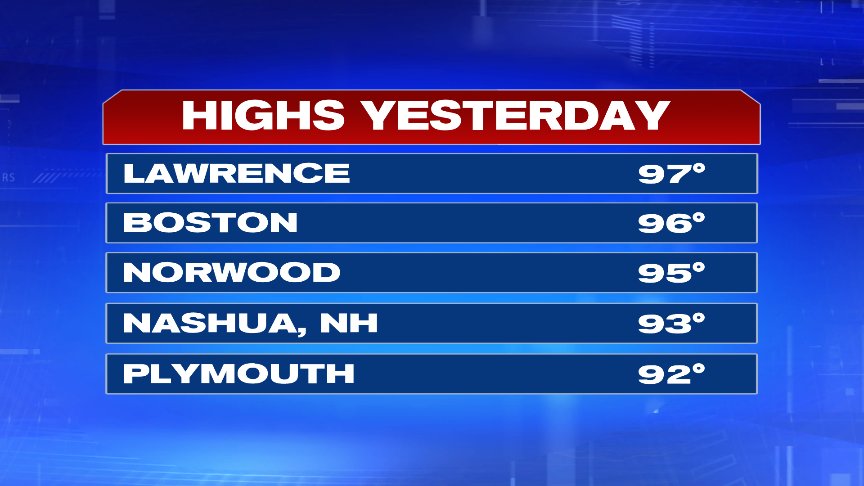 After those mid 90s yesterday, today will struggle to reach the mid 70s at the coast! Winds turn onshore and overall, it'll be a much cooler day inland too with afternoon temps running close to 80 there. Overall, a nice day with lowering humidity too once we shake off a few spotty early AM showers/storms across Southeast Mass.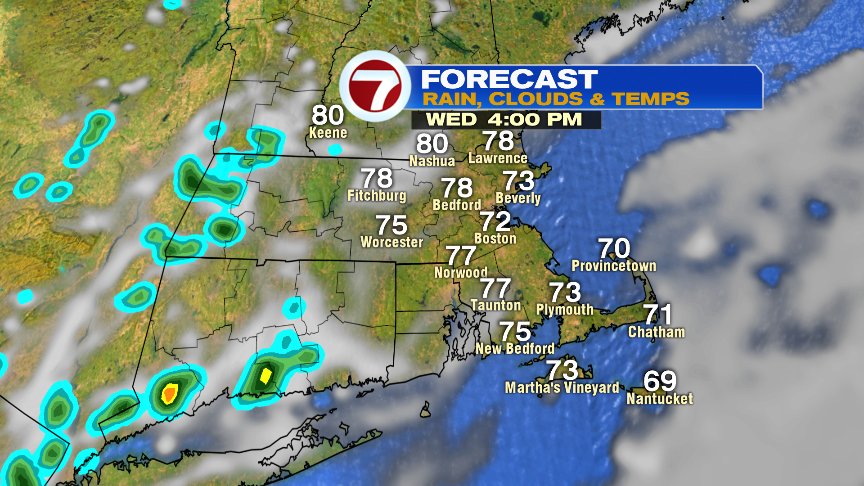 Thursday is solid… mid to upper 70s coast with some sea breezes, lower to mid 80s inland. Humidity in check too.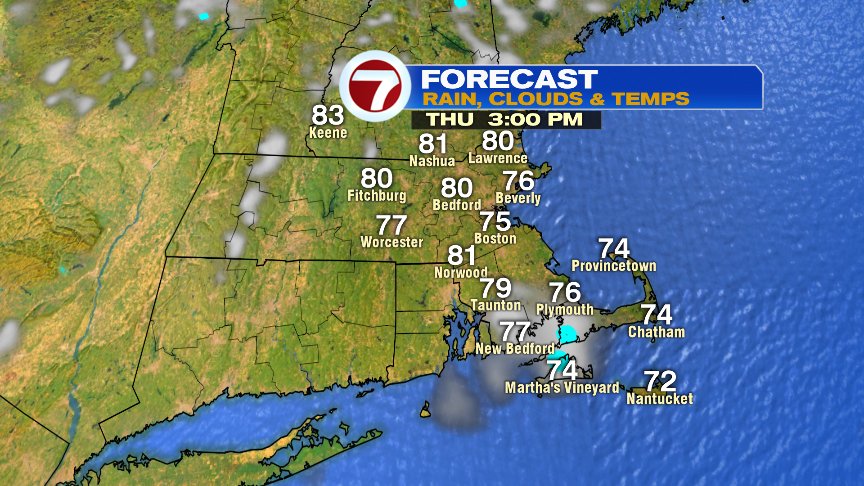 South side of Nantucket and the Vineyard will run a rip current risk today and tomorrow, and more of eastern Mass will see an increased risk of rip currents tomorrow. All courtesy of Hurricane Chris, which is a Cat 2 this morning.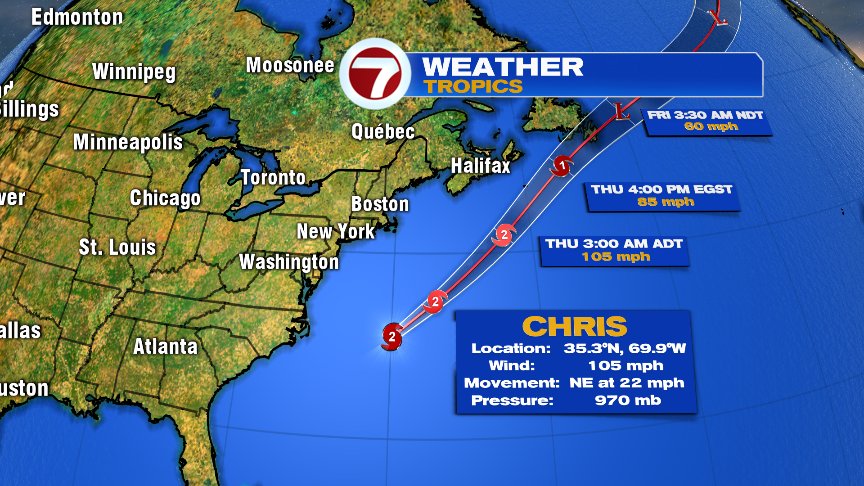 The pattern overall features mostly dry weather through the weekend, into early next week with temps warming back up into the mid to upper 80s by Sunday. While I can't rule out a pop up shower or storm in spots this weekend, the rain times are few and far between, so keep the weekend plans in place.
Have a good day and enjoy the break from the heat.
@clamberton7 – twitter