I have a little app on my phone called #TimeHop – and most days, I really love it.  It brings me memories from this day a year ago… 5 years ago… typically pictures of vacations or fun times.  Today it was a bittersweet memory that TimeHop brought me.  I woke up to this:
Do you remember that day two years ago when Boston set a record high of 77°???  Well, we were nowhere close to that today with temps stuck in the 30s for most, and some of us are longing for the warmer days of February.  It looks like Mother Nature is taking this whole "March Madness" thing seriously.
Snow showers will wrap up later this evening, by about 8pm or so.  A quiet weekend will follow – but it's still cold (see graphic at top of post).  That's especially true into the overnight hours (temps in the 20s) – and ESPECIALLY true for those who are stuck without power.  Luckily we will have the weekend to continue those clean-up/power restoration efforts.
Now we turn our attention to that potential "round 3."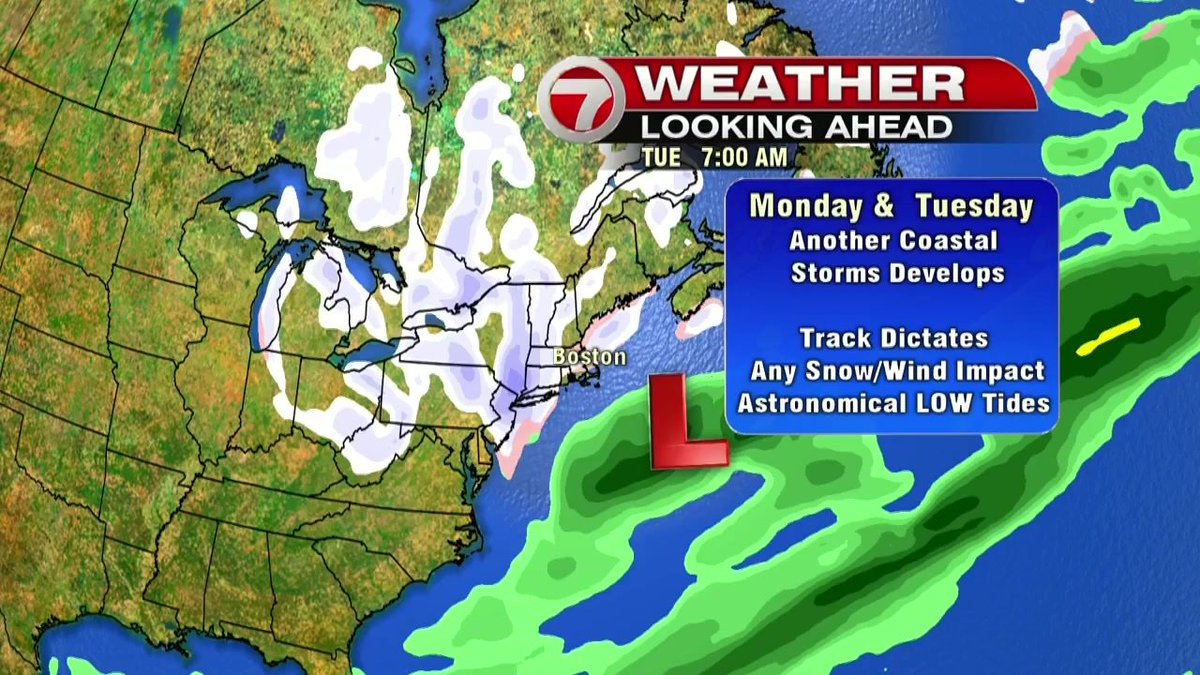 Another coastal low will form off the Mid-Atlantic coastline on Monday and then head up the East Coast.  The low WILL form – but the track is still the big question – and will give us all of those answers that everyone wants:  "How much snow?"  "How much wind?"  "How much impact?"  Currently the timeline for any impact for us will be Monday night through Tuesday.  If the storm takes a track off-shore and it's just a "glancing blow," we'll still likely see some snow showers through the area during this time frame – and blustery/windy conditions.  If the storm tracks closer to home – you know what's coming – plowable snow once again.  We'll know more this weekend and we'll keep you posted.
Also, just a reminder:  This weekend is the beginning of Daylight Saving Time – and we "spring forward" an hour at 2am on Sunday.  Most of our clocks and phones will do this automatically – but if you're like me, you'll forget about the clock in the car or on the oven and it will take you by surprise at some point during next week.  :c)  The bad news: We lose an hour of sleep.  The good news:  The sun will set later and by the end of March, we're enjoying sunsets past 7:00pm.  There's a sign that spring is coming!!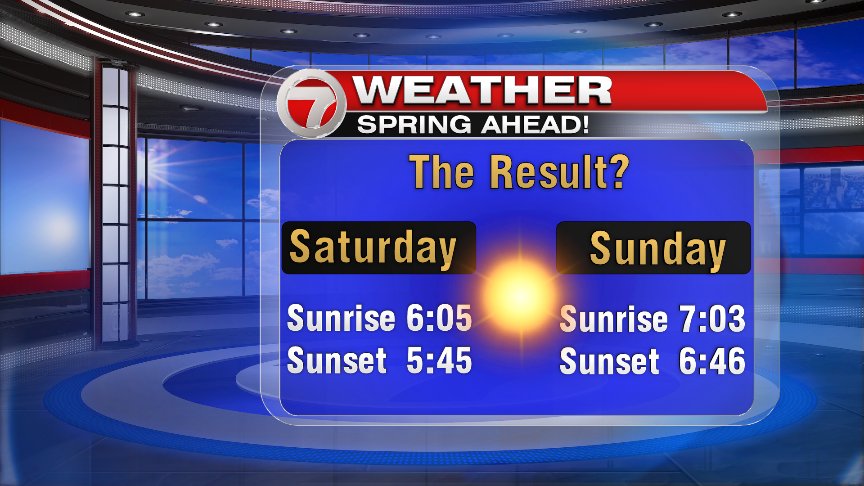 If you're feeling that #winterfatigue big time (I think it's really settling in for me, to be honest), then maybe this will help: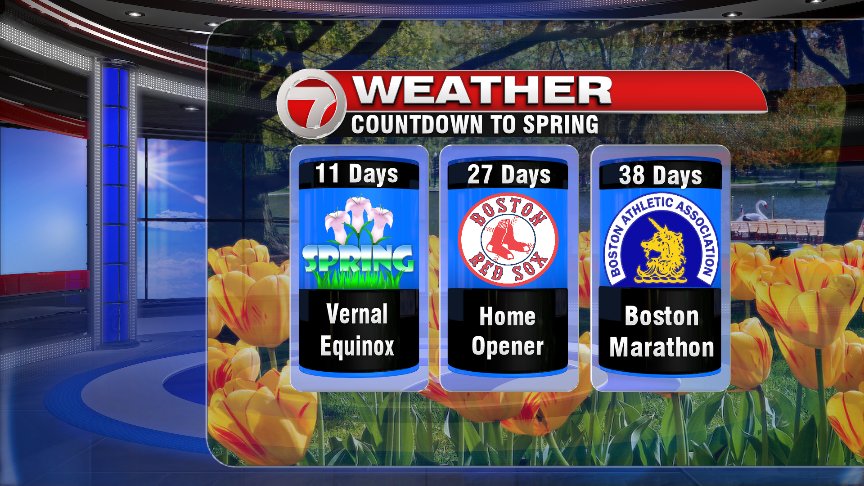 Hang in there.  – Breezy