It's been a damp, raw day… Kinda like Mother Nature has a "case of the Mondays" – or Ma Nature is still dealing with that "post-Pats-WIN-hangover."  :c)  Many of us probably feeling a little foggy today… literally and figuratively.  There is a lot of fog out there that's really hanging on to Central Massachusetts where a Dense Fog Advisory is in effect through 9am tomorrow: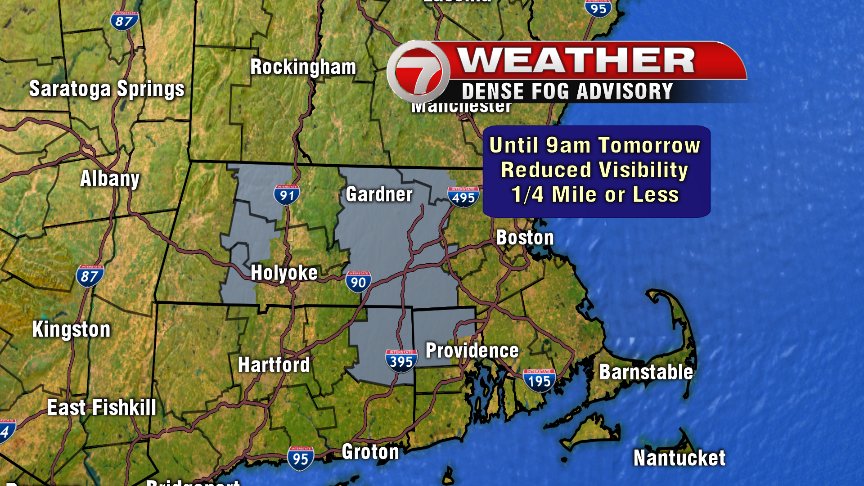 We had some scattered showers during the first half of today – and the wet weather will be filling back in this evening.  Trouble is, there are some spots that have temps right around the freezing mark – which means there's a concern for light icing in the interior tonight.  The main roadways/interstates should be okay – but on secondary roads, and especially overpasses (the first to freeze), you'll want to be cautious: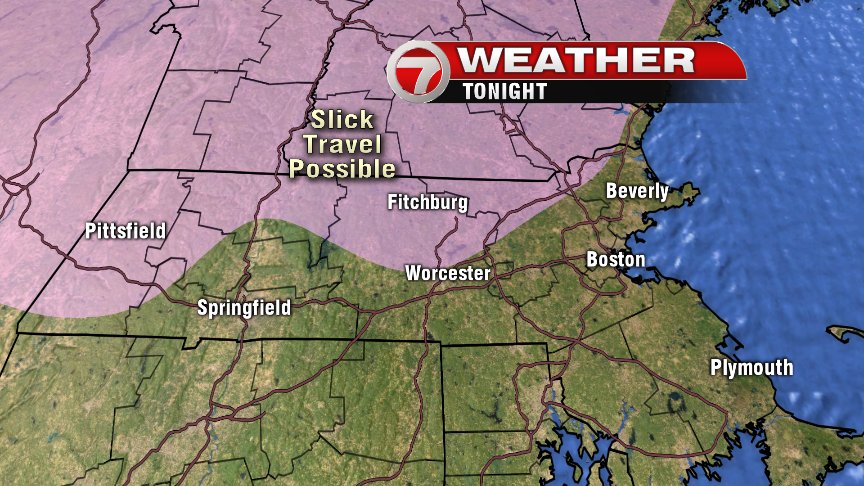 Tomorrow is another damp day – but what a change in the temps!!  By afternoon, we're in the mid to even upper 50s!!!  However, it's not a pleasant "mild winter's day," as we'll also have downpours and thunderstorms moving through, especially in the afternoon.  All said and done, we're looking for a widespread inch of rain.  Most areas should be able to deal with this amount of precip – but there are still many areas that continue to deal with ice jams, which does lead to the concern for flooding.  A Flood Watch was issued by the National Weather Service for tomorrow, mainly focused on the Millers River near Athol.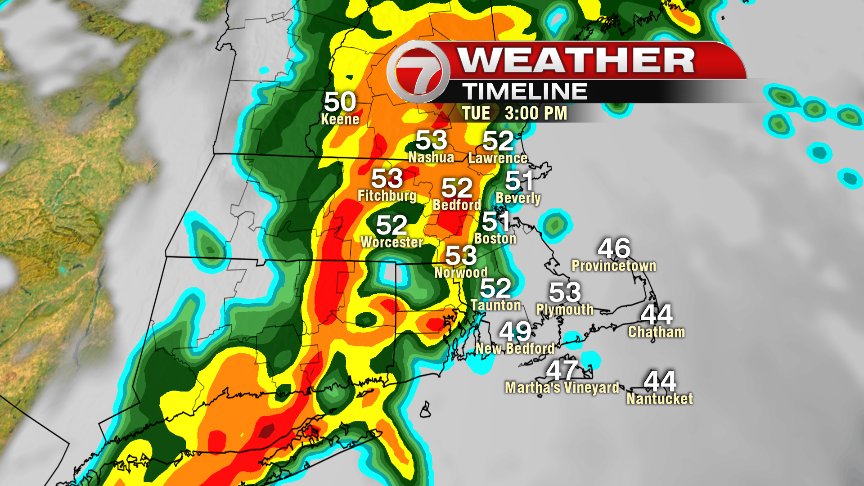 The umbrella may be hard to control tomorrow as it's a wind-driven rain.  Wind will be out of the south, around 15-25mph sustained winds and gusts between 40-50 for SE Mass, Cape Ann, Cape Cod and the islands.  Wind this strong may cause damage as well as power outages.  A Wind Advisory will be in effect from 11am to 7pm: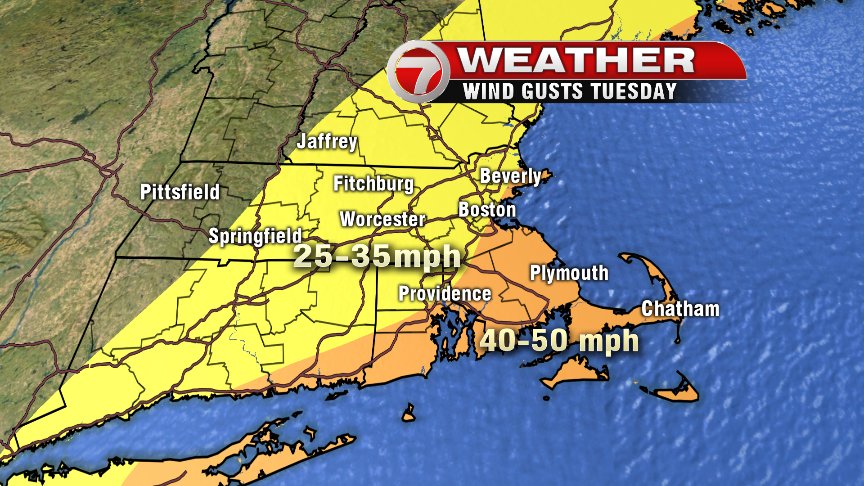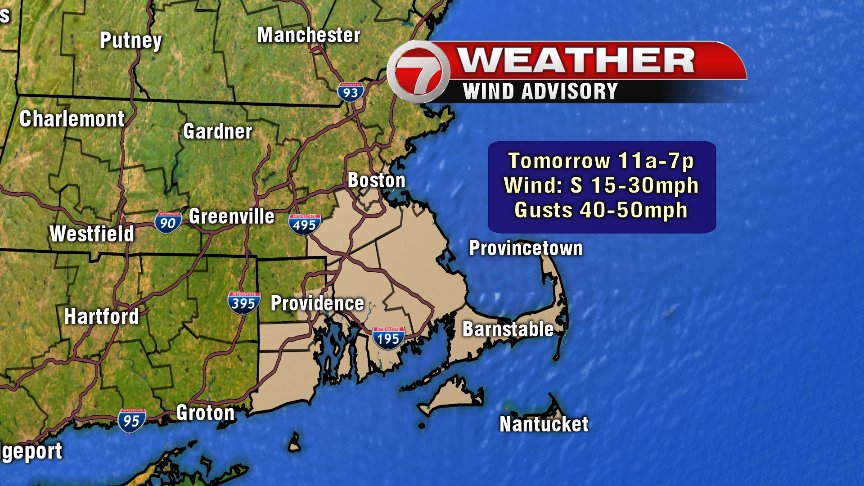 After this eventfully wet and windy day, the forecast quiets down and cools down.  The rest of the week looks sunny – but with some chilly temps, especially Thursday and Friday.  Temperatures will be on the upswing again next weekend – with another chance of rain.  Yes, I said it:  "rain."  I know there have been many of you asking on social media, "is winter over?"  NO WAY – we can't count winter out this soon!!  We're really just over half-way through.  In fact, looking at the long range, it appears that winter will be back in full force by the middle of February.  Don't put those snow blowers and shovels away just yet.  As always, we'll keep you posted every step of the way.  – Breezy