Big rain totals once again added up across Southern New England yesterday and last night with parts of CT and RI hardest hit. Hamden, CT picked up 8.51″ of rain! No wonder flash flooding was such an issue through the state. Across the Commonwealth, we saw our own steady rain turn to downpours by last night. Rain totals added up to 2-3″+ in many towns and cities near and south of the Mass Pike. 1-2″ were generally recorded north.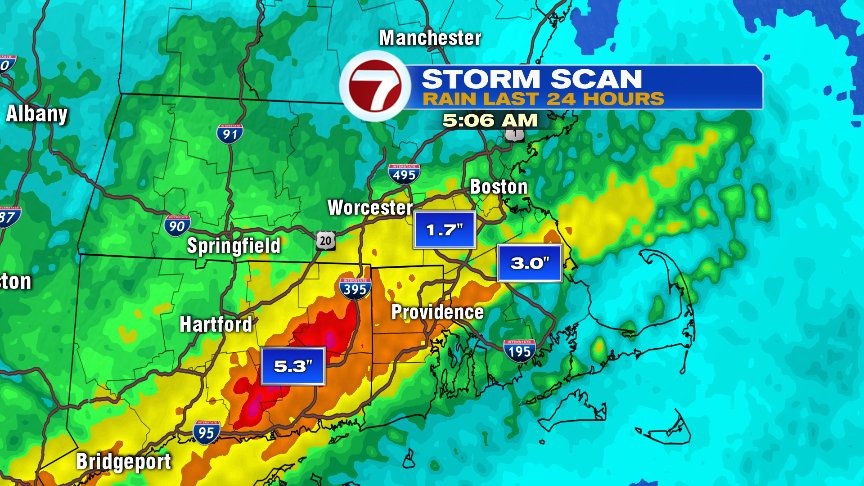 This morning, we day warm and humid with temps and dew points near 70. High humidity stays through the day as temps nose their way up to near 80 this afternoon. While we'll catch many dry stretches through the day, we'll also have a few isolated pop-up showers/storms fire within the soupy air mass in place. However, the Sox likely get in both the day and night game today.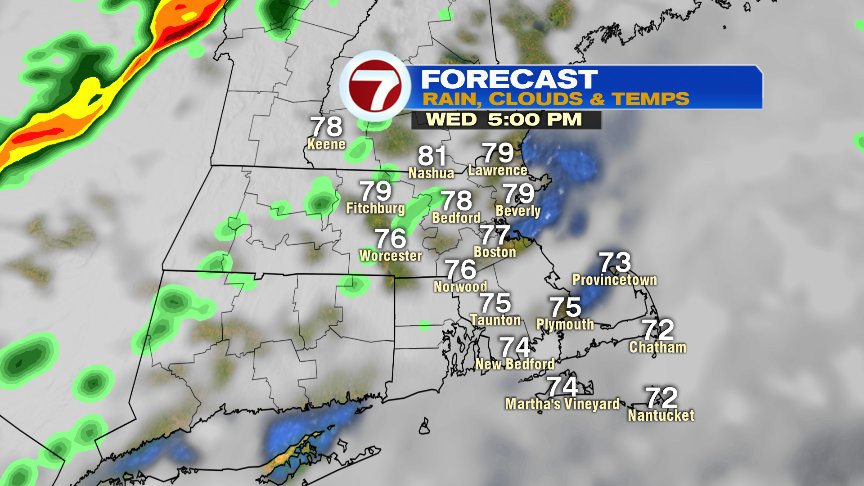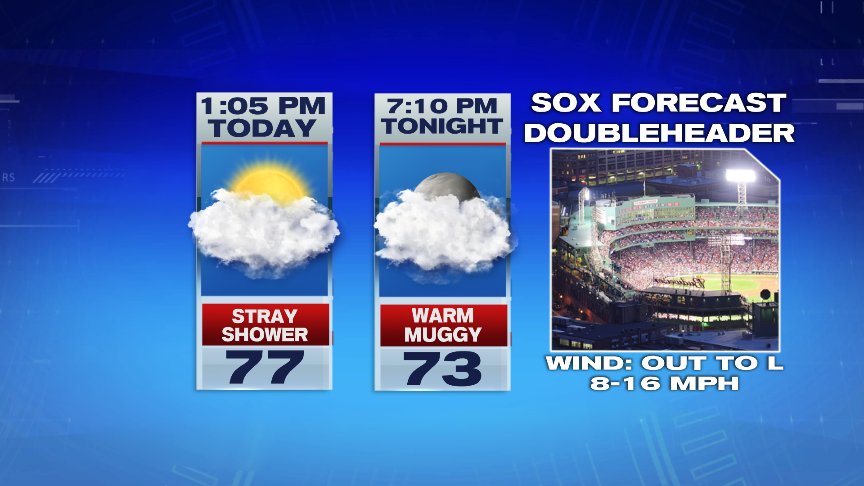 This evening, we will track a line of thunderstorms that'll pack a punch across western New England and tend to fade in intensity across eastern New England. The highest risk of severe storms is across western MA, VT and western NH, where damaging wind gusts and even an isolated tornado is possible. A few strong storms may find their way into central Mass and southern NH this evening, so it's worth keeping an eye on. Storms likely go below severe limits for eastern Mass and they near the coast after 10pm.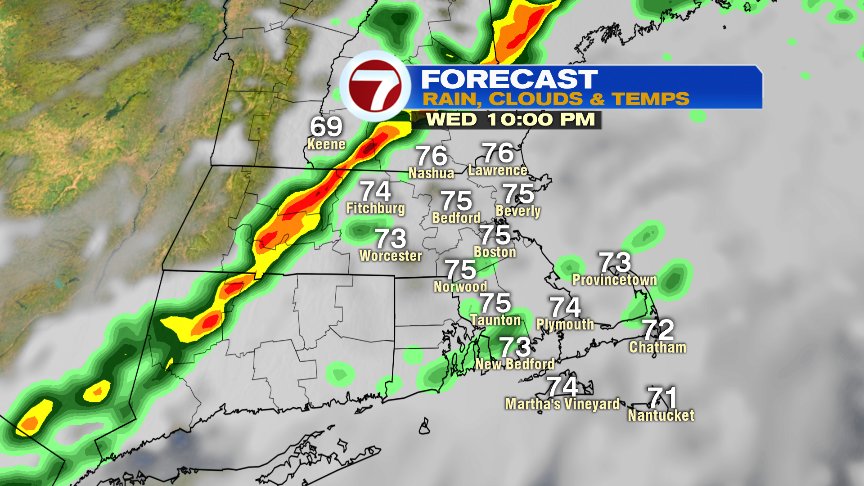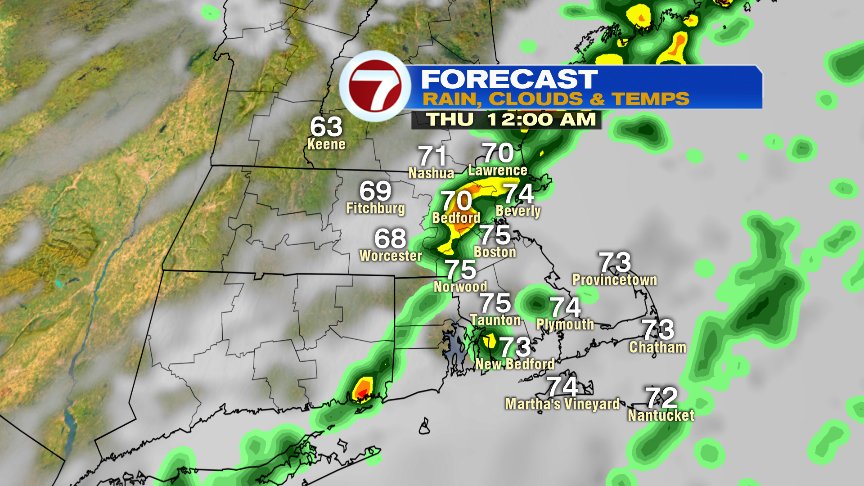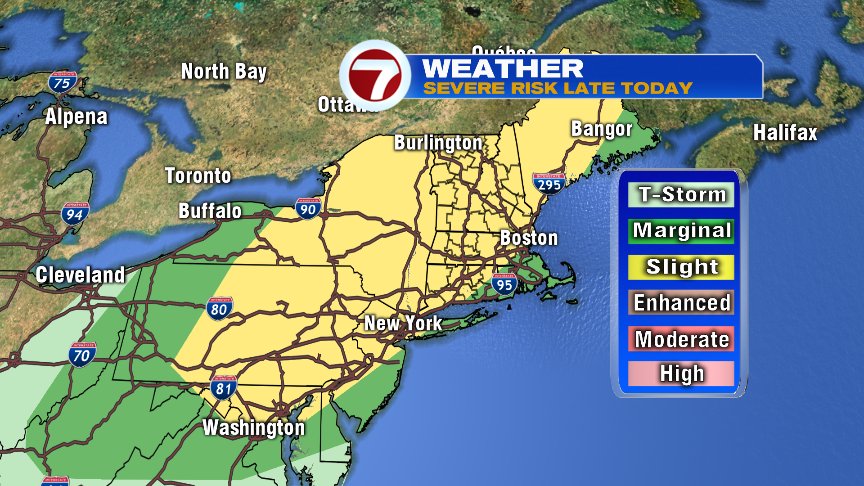 Tomorrow looks good with low humidity and temps in the 60s to near 70. Tomorrow night and Friday morning likely starts damp and cool with a few showers before drying out in the afternoon. That'll set the stage for a nice weekend with highs in the 70s Saturday and 60s Sunday. A cold front does come through Saturday afternoon, but that front will be starved of moisture, so the shower chance is low.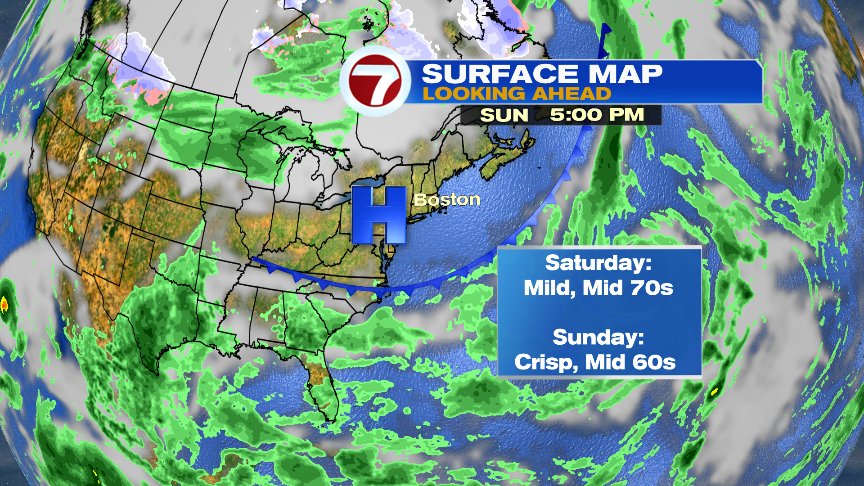 @clamberton7 – twitter