We're in a very rinse and repeat type forecast this week. After nice mornings, we develop more clouds in the afternoon and out of those clouds a few spotty showers. The only difference is where those spotty showers pop up. Yesterday they were primarily across southern New Hampshire with a few rogue sprinkles in far northern Worcester County and the Merrimack Valley. Today north and west of Boston.
Rain chances will remain small the next two days, but not zero. The placement again looks to vary each day. Wednesday looks to be most likely far west, in Worcester County and Western Mass. So unless you're in Worcester County I think you'll be dry tomorrow. Then Thursday those shower chances are a little bit more uniform across the area, but still spotty and hit & miss activity. We all dry out on Friday.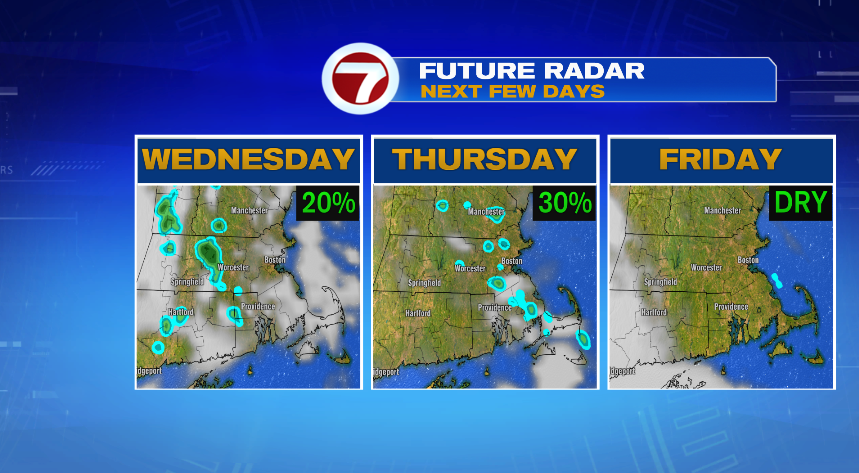 The other theme we had the last couple of days is "cooler coast" and that's not going to change. In fact I think tomorrow is even more pronounced as we have an actual east wind across the area driving the cooler air westward instead of just the sea breeze where the cool air just creeps on shore.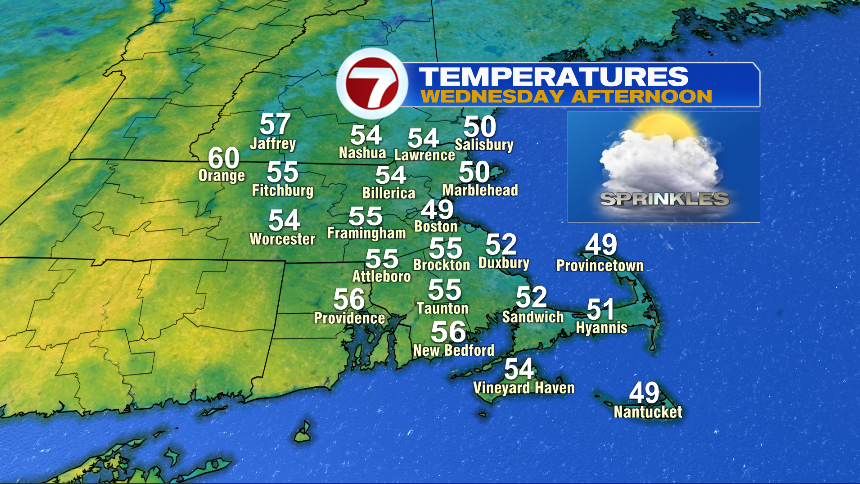 We have some big nights in Boston the next couple of nights with the C's and B's and the weather looks pretty good if you're heading out for the games. Tonight we'll leave a spot shower in the forecast. The showers we have out there now are driven by the sun so as we head toward tip off the showers will become much less numerous than we have now. Temperatures in Boston will be in the 40s for game time.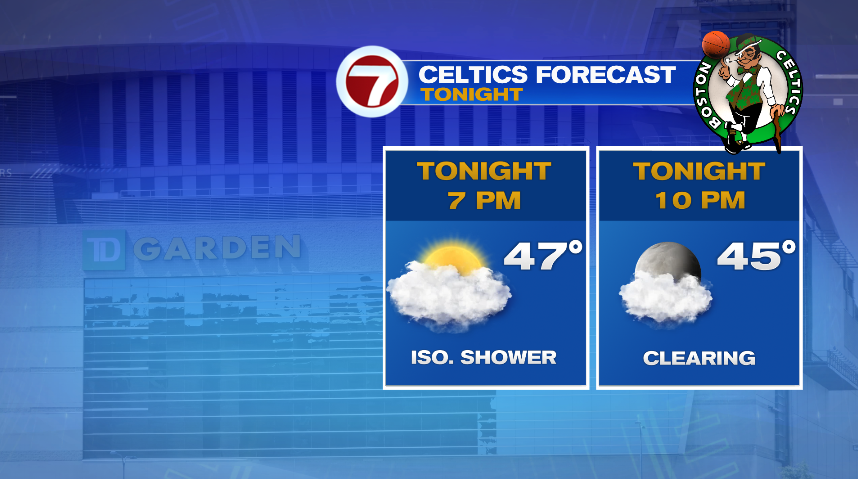 The B's forecast is much the same with cool temperatures in Boston, but Wednesday evening we'll be dry. Worcester County may have a shower tomorrow evening, but Boston and most inside of 495 should stay dry.