It's a mild and muggy start to the day as temps run up to near 70 this morning with dew points pushing well into the 60s. Overall, it feels more like a Summer morning than Fall. Maybe appropriate since it is the last morning of astronomical summer.
With that said, the warmth and humidity fuel widespread showers and storms this morning, through mid afternoon. Many towns and cities pick up 0.5-1.5″ of rain, with localized totals over 2″ possible, where the lines of storms set up the longest. We'll watch for some localized street/poor drainage flooding. Additionally, an isolated severe thunderstorm, with damaging wind gusts is possible too. Temps out ahead of the cold front reach the low to mid 70s, then crash into the upper 50s and low 60s behind the front mid to late afternoon. Rain tapers between 3-6pm from west to east. Earliest in Worcester County, latest for the Cape and Islands.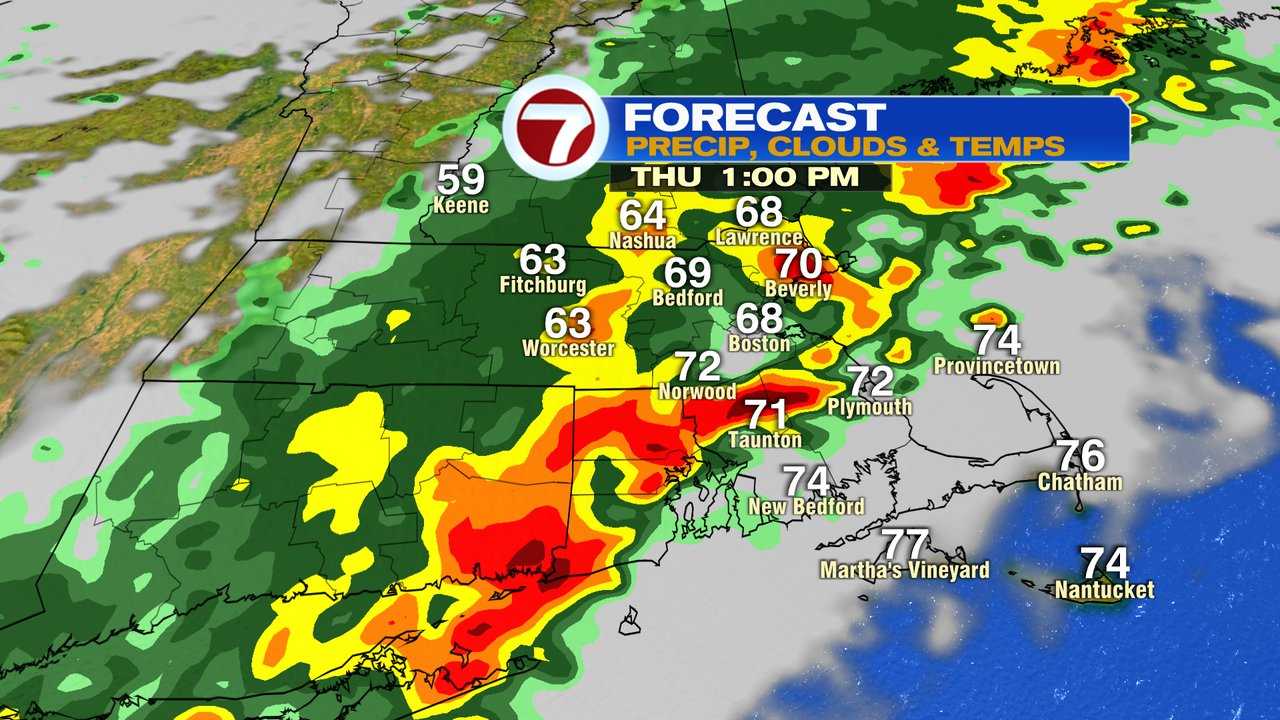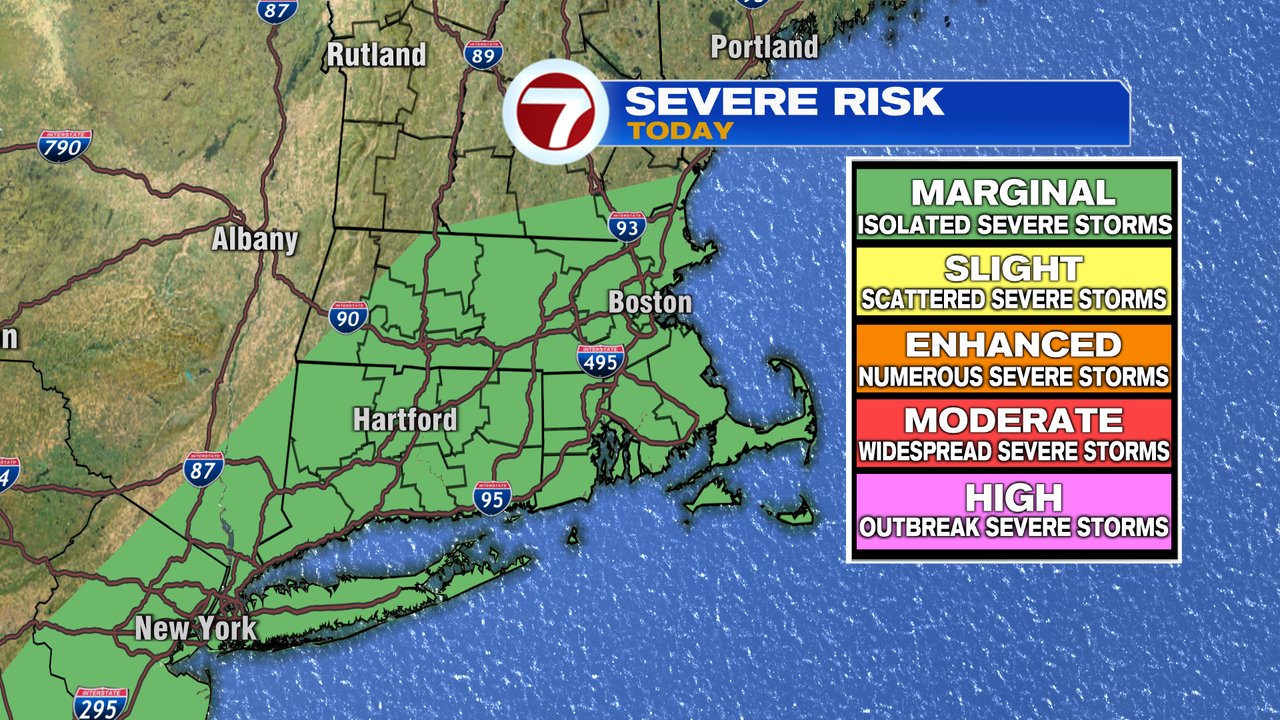 The breeze picks up as temps drop tonight, fading back into the 40s by daybreak tomorrow. Highs on Friday only recover into the mid to upper 50s with gusty winds, pushing past 30mph! No doubt a feel of Fall, on the first day of Astronomical Fall. Equinox is at 9:04pm tonight.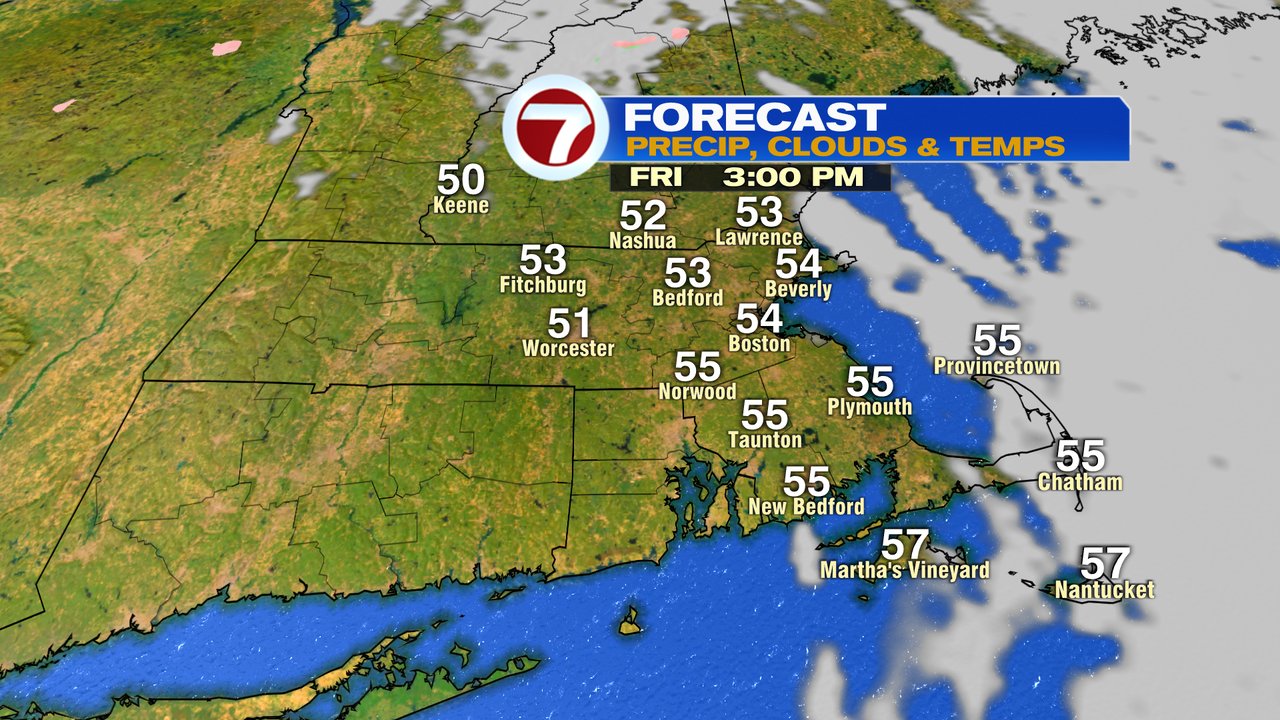 The weekend does look mainly dry, with temps bouncing back into the mid 60s Saturday, low 70s Sunday. I do expect it to be dry for the Making Strides Walk in Boston Sunday morning, but a shower or two late-day/evening is possible.

In regards to any impacts from Fiona, the risk of rip currents goes up later today and will likely continue to be highs through Saturday. Waves run 5-10 feet as well, highest National Seashore side of Cape Cod. The big Fiona story Friday night into Saturday will be it's impacts to Nova Scotia, where gusts to 100mph is possible across eastern parts of the area.