Roller coasters at amusements parks are fun. Roller coasters in the forecast aren't so much, as keeping track of day to day changes can be head spinning, as well as a challenge from a forecast perspective.  But, hey, we live in New England and we expect these weather rides from time to time.  So here we go…
Location is everything today as Southeast Mass contends with showers, that'll likely linger into the late morning/noon time hours with the Cape and Islands holding onto the drops the longest. The farther north you go, the lower the rain chance and the sooner you'll see clouds thin out midday.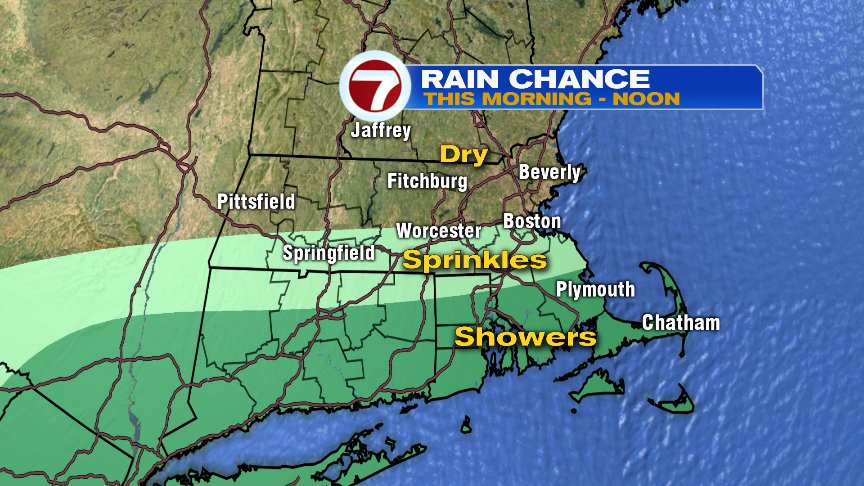 Away from the coast, and the farther you are away from the morning rain, the warmer this afternoon will be as highs reach the upper 70s to near 80 up in the Merrimack Valley and across outer Route 2 and up into Southern NH.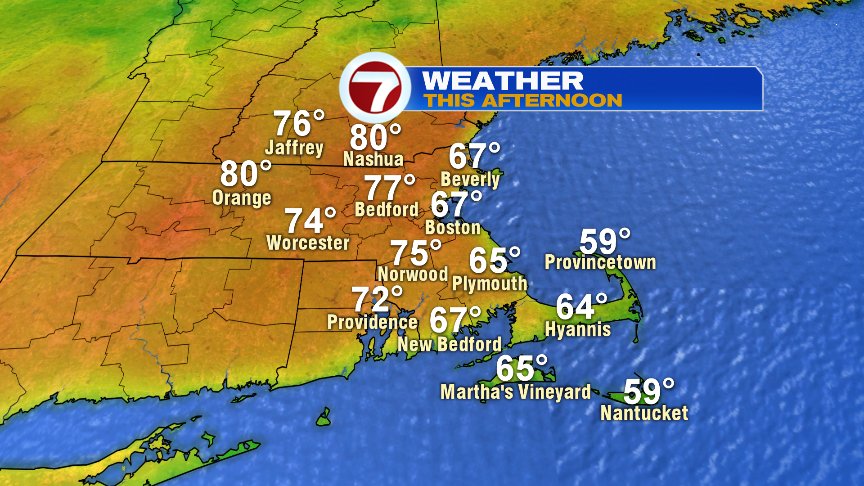 Tomorrow is dry, but what a difference the wind direction makes as fresh northeast breezes pin the numbers into the mid 50s at the coast and low 60s inland.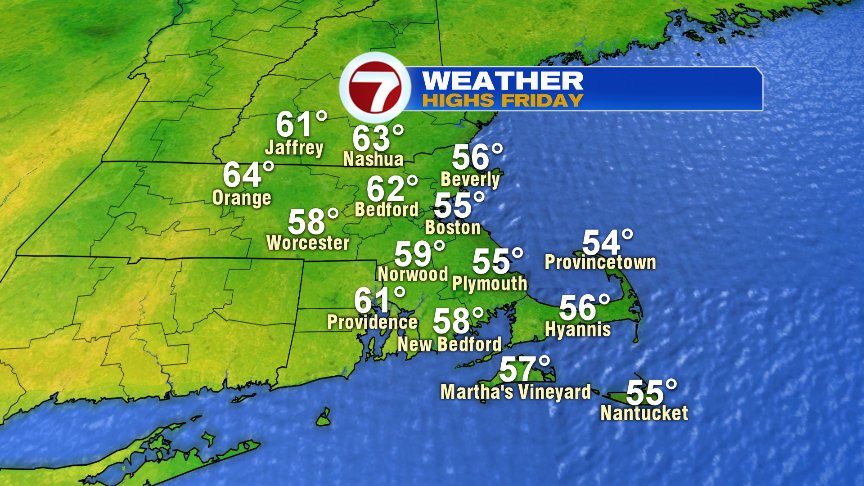 Rain chances ramp up Saturday as cool ocean breezes prevail. However, there's a bit of tropical moisture feeding in to this system from the south, so localized downpours are possible on Saturday with some of these rain batches that work on through.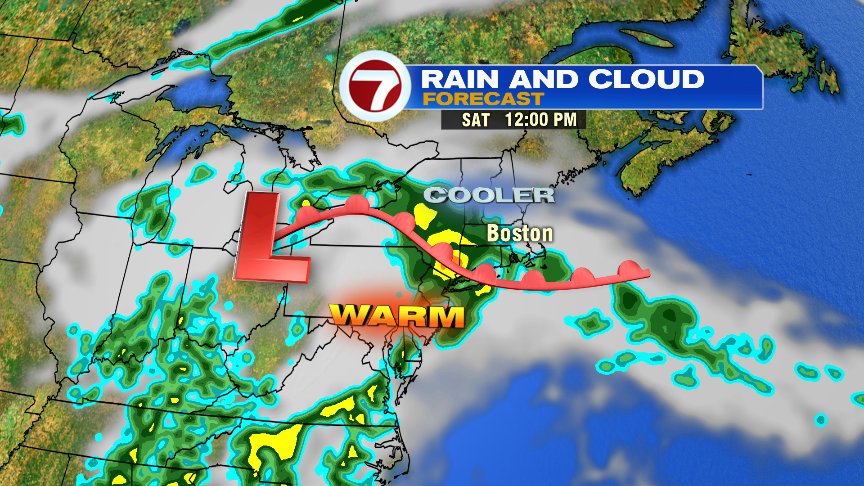 By Sunday, we'll keep the chance of isolated to scattered storms in the forecast, but we'll also catch breaks of sun and dry hours. Humidity jumps up and so do temps. With highs 75-80 and dew points in the mid 60s Sunday afternoon, it'll feel summery outside again.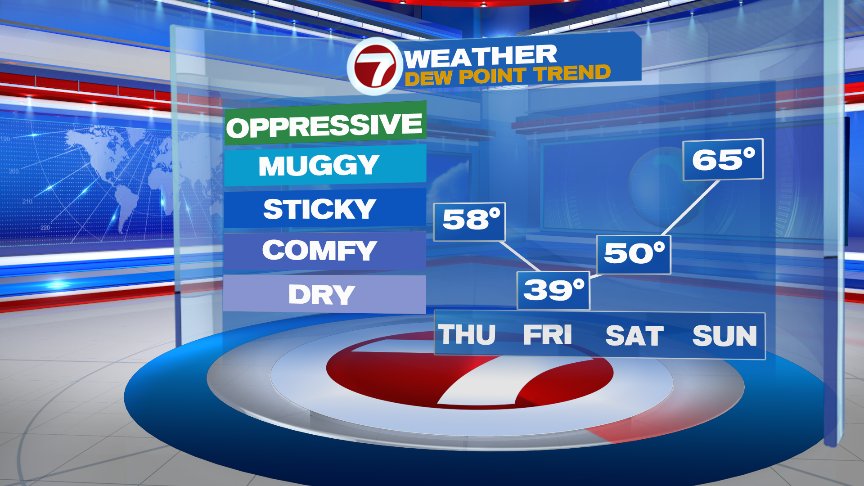 Have a good day!
@clamberton7 – twitter