Another soaker in southern New England for some overnight as downpours dropped 1-2″ of rain along and south of the Pike for many towns and cities. Fortunately, after a very wet patter, we trend for the better over the next 7 days as a bit of an October dry spell settles in. In fact, I don't expect any appreciable rain over the next 7 day other than a sprinkle or brief passing shower once and a while as fronts waver back and forth. Many towns will pick up less than 0.10″  from this afternoon, through next Tuesday.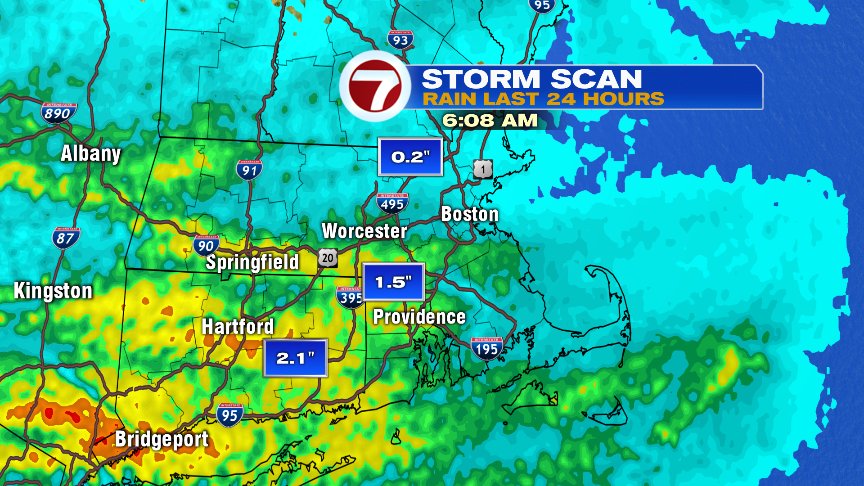 As drizzle and low clouds this morning slowly break apart, partial sunshine returns this afternoon, allowing for temps to warm into the mid to upper 60s.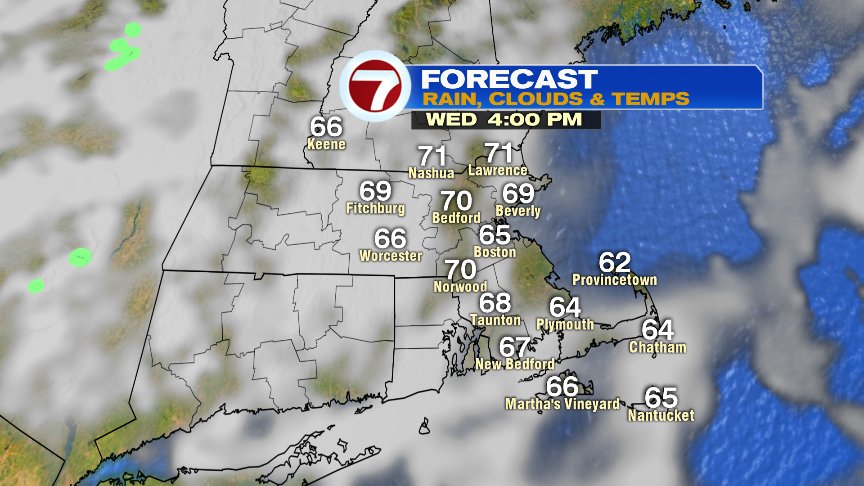 As winds turn southerly tomorrow, temps jump into the mid to upper 70s with a smidge of humidity working in.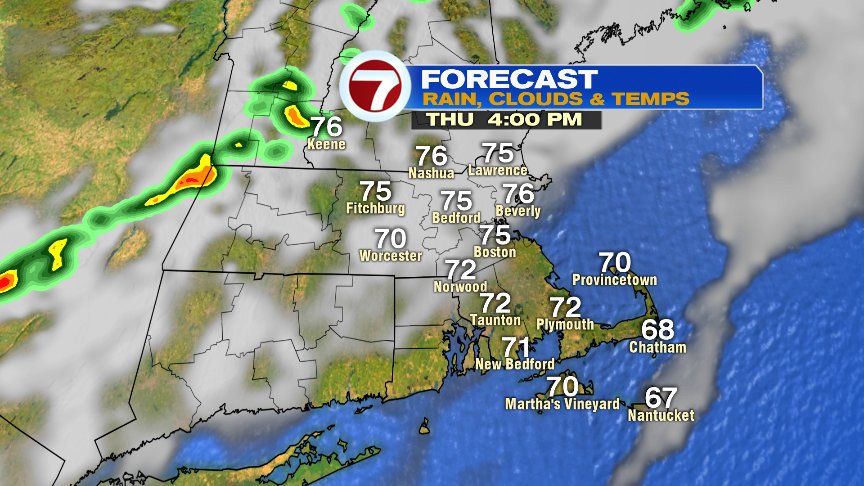 There will be a cold front crossing late tomorrow and tomorrow evening, but other than a spot sprinkle or brief isolated shower, it won't produce much in terms of rain. It will however, produce a wind shift to the northeast and allow for a much cooler Friday as highs barely crack 60. So while it's a warm tailgate at Gillette Thursday, it'll be a chilly one at Fenway Friday night!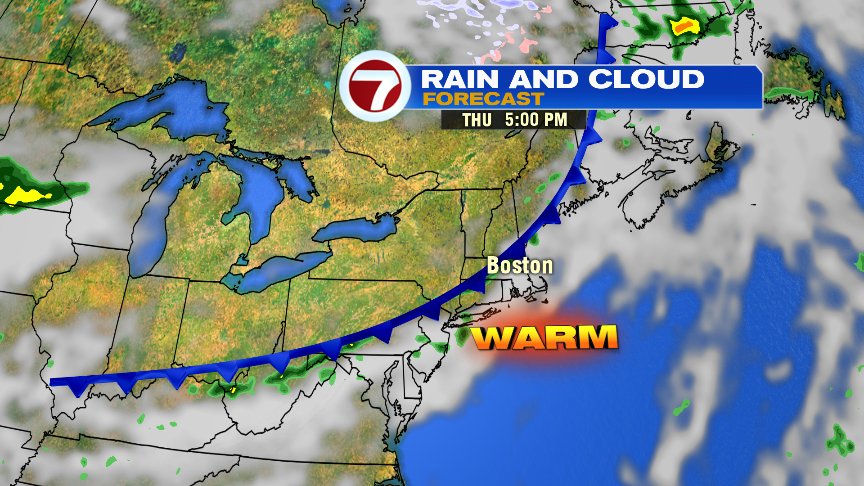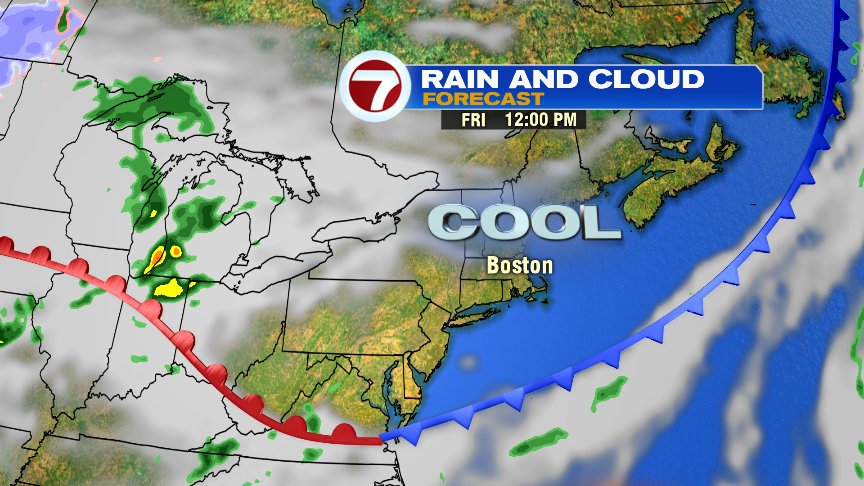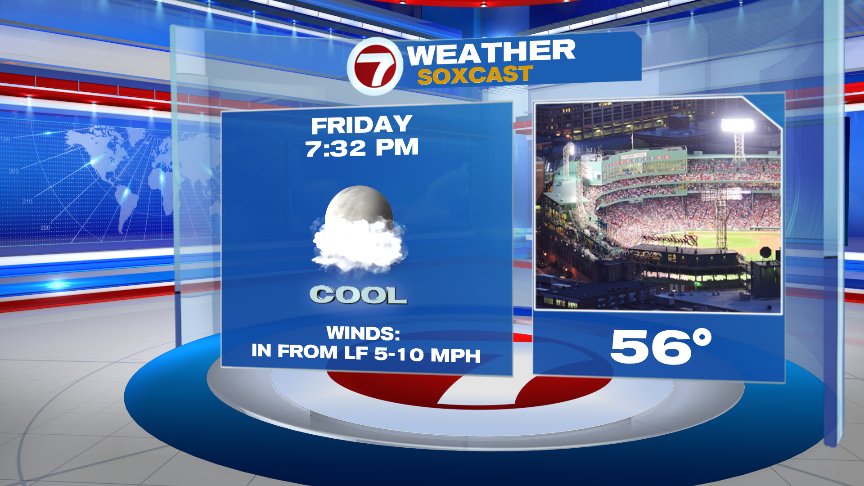 The weekend looks dry too. Saturday will be cool, mid 60s, then near 80 Sunday! Columbus Day splits the difference, upper 60s coast, mid 70s inland.
Have a good day.
@clamberton7 – twitter