While we love to have the nice weather back with us, we really do need to work on this timing thing.  Temps today turnaround and head back into mid-summer's warmth as highs surge into the mid to upper 80s inland. Near the coast, we'll hit the low 80s and then fade back into the 70s with the sea breezes kicking in. All and all, a solid beach day if you're lucky to have the day off and are able to stake out a spot in the sand. Sunscreen a must this time of year! The UV index is very high. We'll also add a dash of humidity today with dew points running in the lower 60s.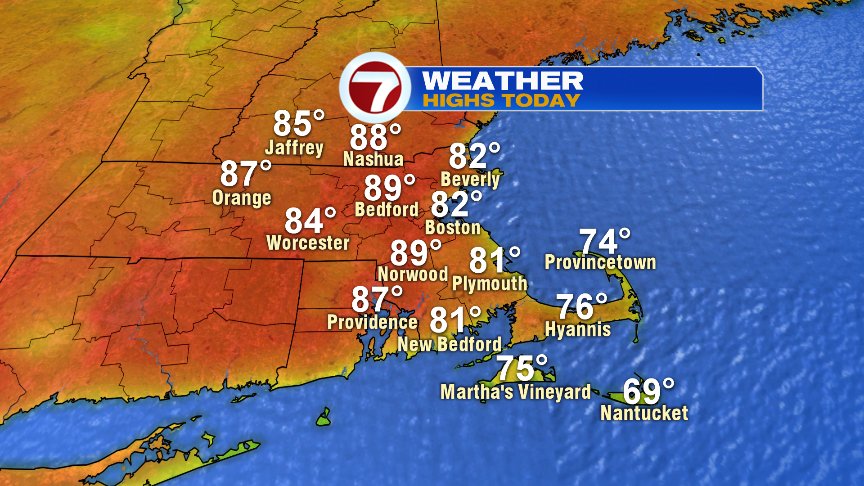 Most of this afternoon does remain dry, however, a weak cool front that slowly crosses the area may provide just enough spark to touch off a pop-up shower or rumble of thunder south of the Pike with the best chance near the south coast of New England.  Behind that front, temps are cooler tomorrow with highs ranging from 60s at the coast to mid to upper 70s inland.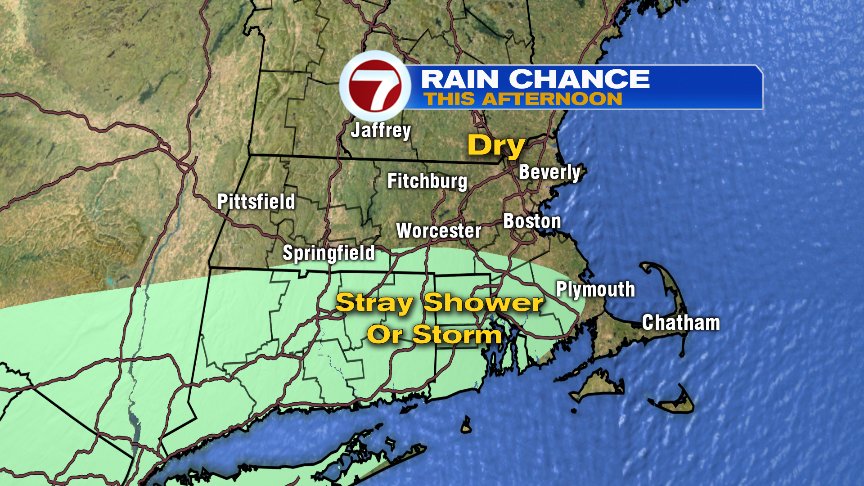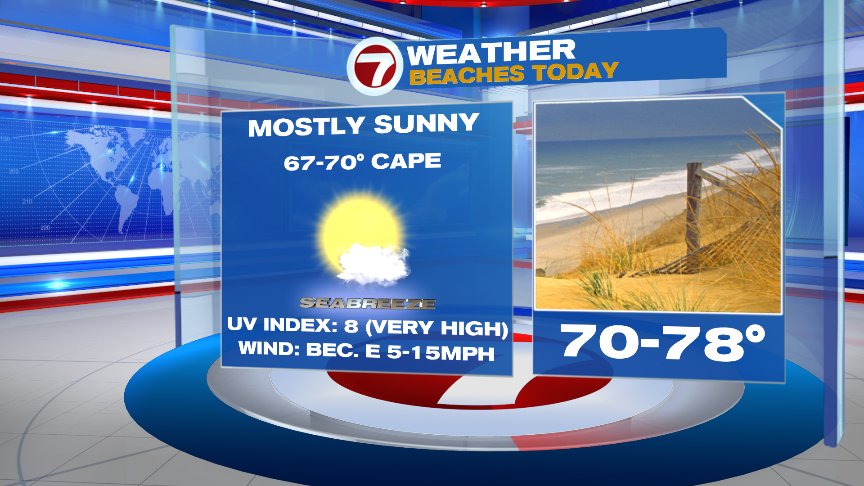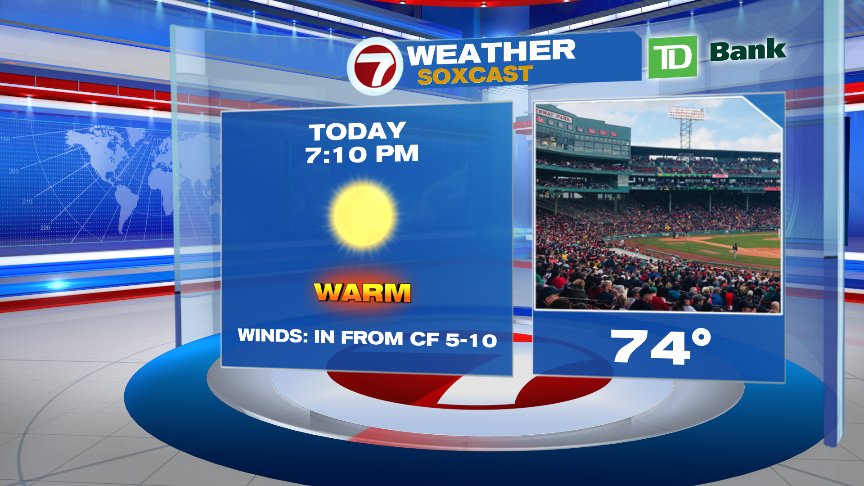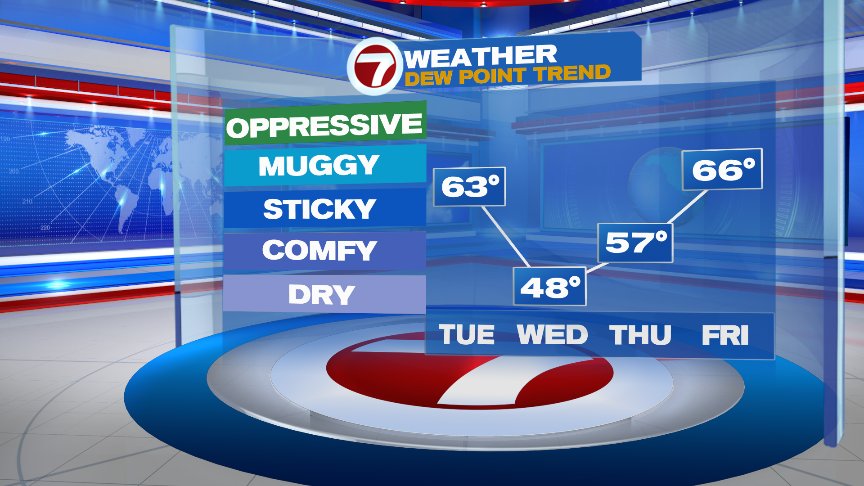 Looking ahead, the same theme seems to play out again as the weekend tends to favor the best chance for scattered showers and storms as cooler air moves in. That ocean air become more pronounced by Sunday, holding highs near or below 60. Yuck!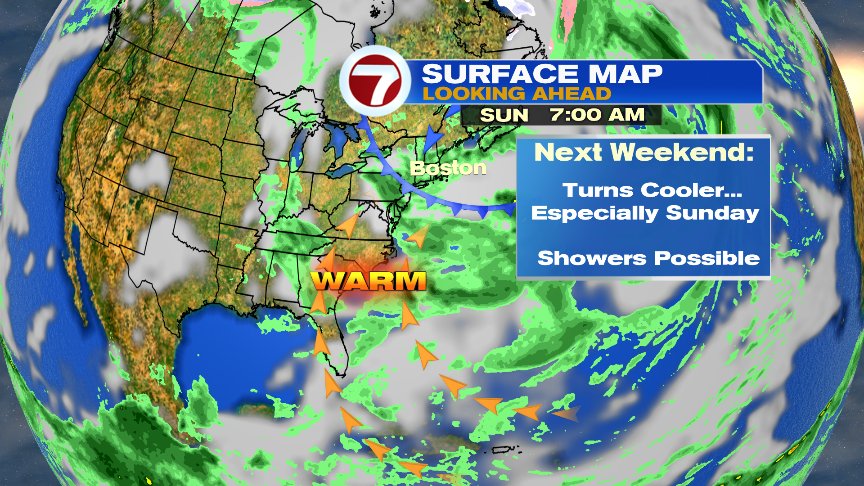 We'll cross the bridge when we get to it. For now, enjoy the summery weather that's back today.
@clamberton7 -twitter