Good Sunday!
Another very busy weekend day here in the weather office. Seems like this is becoming a weekly thing around these parts! First, last Saturday's tornado in Webster, MA and now we're seeing Flash Flooding north of Boston where over 8 inches of rain has fallen in just a few hours! So why all the rain in such a short period of time? This is what we call "training." It's when one area continues to receive a substantial amount of rain over a very short period of time. This is exactly what happened over a few of Boston's northern suburbs, in particular Lynn, Peabody, Salem, Beverly, Marblehead, Nahant, & Lynnfield..to name a few. The major weather feature over the region is a stationary weather front draped over southern New England which is helping to keep the atmosphere unstable which is why we're seeing this type of phenomenon. See radar example below.
A Flash Flood Watch remains in effect through 6pm this evening for interior Massachusetts where we could see more torrential downpours setting up with localized flooding.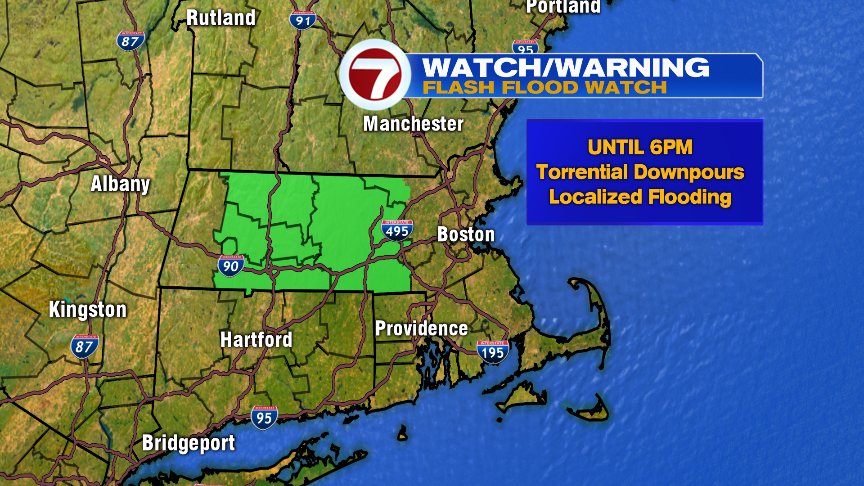 The rest of today will remain mostly cloudy with the threat for showers and downpours which may bring about localized flooding, especially across the interior. High temps reach the low/mid 70s to low 80s..it'll also feel a bit muggy with dew points in the mid to upper 60s.
The work week starts out with more of the same with more showers and downpours possible Monday with temperatures very similar today along with a muggy feel to the air. Temps warm up by the middle of the week with the threat for showers/storms both Tuesday and Wednesday. Turning less humid, but still very warm Thursday.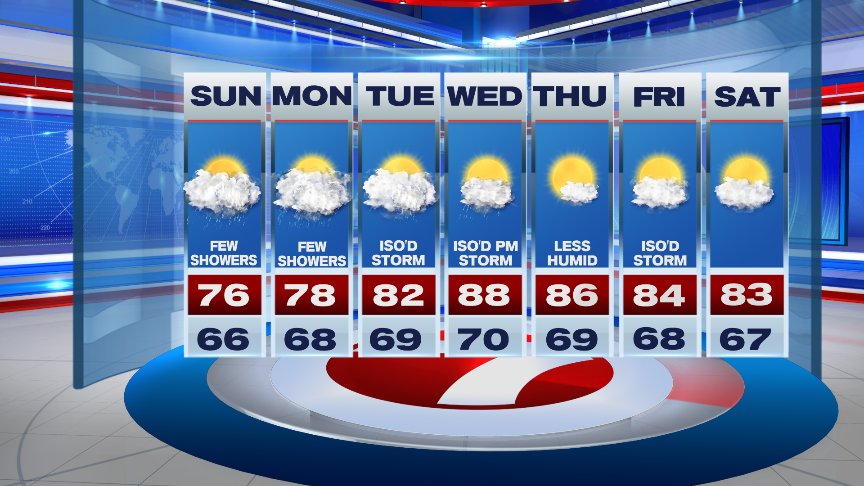 Have a great rest of your Sunday!
David
(Copyright (c) 2019 Sunbeam Television. All Rights Reserved. This material may not be published, broadcast, rewritten, or redistributed.)