Before we talk about our "winter warm-up" ahead, let's check in on the "snow" part of winter.  Most of us picked up a decent amount of snow over the weekend; a popular measurement for many areas was around 6″ – which is what Worcester picked up on Saturday night, and Boston close to it with 5.6″.  That brings our seasonal snow tally back to "normal" for the season so far – and even more than 4″ above normal for BOS: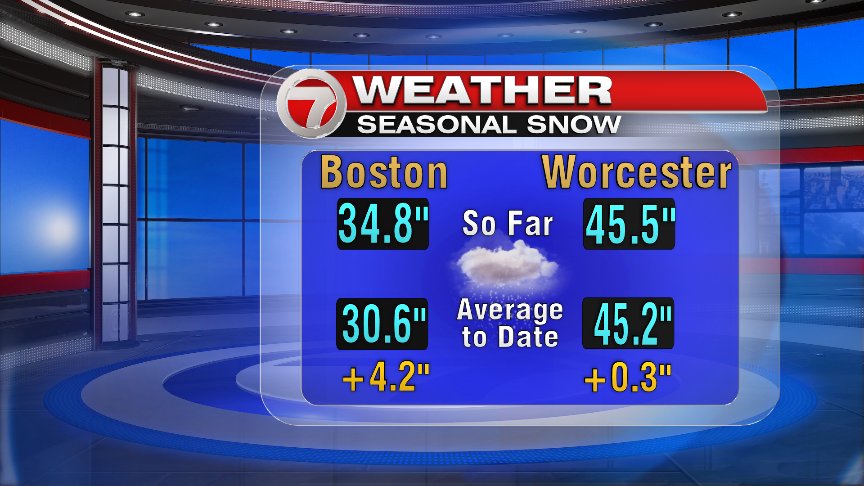 This may have some of you scratching your heads and thinking… "but we haven't seen a lot of snow this year, have we?"  I've been seeing that common thought on Twitter… I think many people think of SNOW as coming along with the real big blockbusters that we can often get around the area.  We haven't had a lot of blockbuster storms this year.  Really, the only BIG snow (6″+) was back on January 4th when Boston picked up 13.4″.  But a few inches here, a couple there… it does all add up – especially when that tally starts in December.
So, as I mentioned before, we're back to "normal" for the season so far.  It's always interesting to me to compare the current winter with past winters.  Of course, I'll never forget my first Boston winter…  2014-2015 #NeverForget: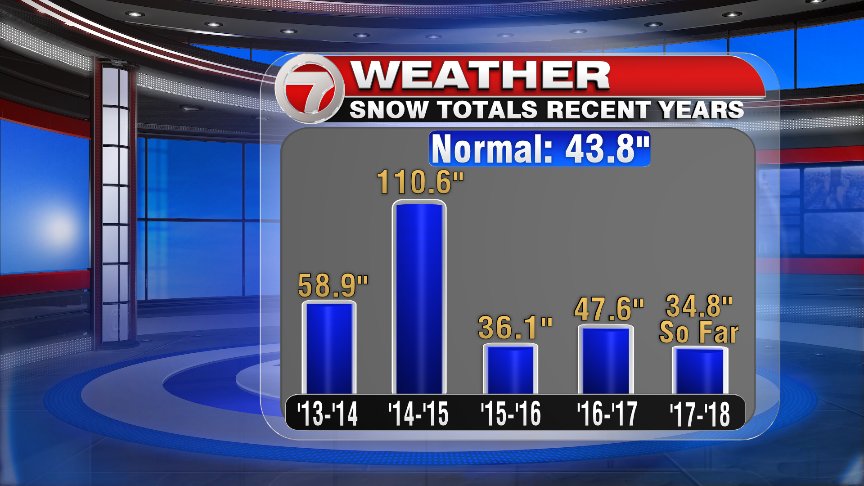 When we just look at February and compare it to past years, we're running a little light in the snow department.  That's ESPECIALLY true when you compare it to February 2015.  Can you believe that Boston was able to pick up almost 65″ of snow during the shortest month of the year?!  That was a WILD February – not to mention, temps very rarely climbed above freezing during that month, so the snow we were getting wasn't going anywhere.  It was snow on top of snow, on top of snow.  Well, I don't need to remind you… right?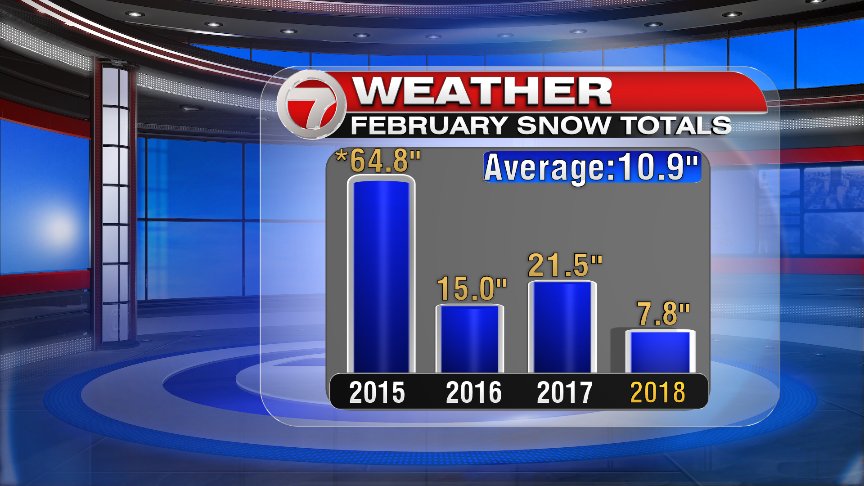 Now that we've covered the cold and the snow – we'll change gears to talk about February warmth… because we're in for some in the next couple of days.  Tomorrow it's into the low 60s and for Wednesday, we'll be flirting with 70°.  You can see by the graphic below that 70°+ in February doesn't happen that often; only twice on record!  Last year's 73° on February 24th was the warmest temp ever recorded in Boston during the month of February.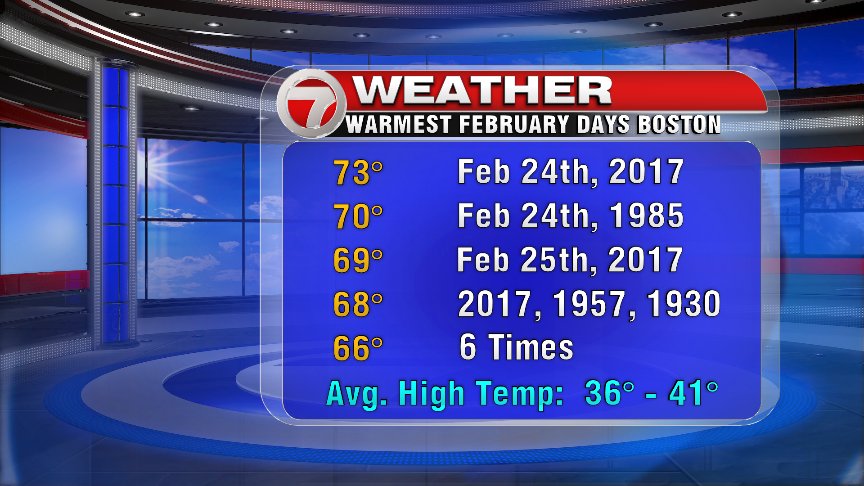 Here we go… in for some February warmth in the next couple of days (see graphic at top of blog post).  Enjoy it, if the warmer weather is your thing, because it's "back to normal" for Thursday and Friday with a few chances of showers to wrap up the week and head into the weekend.
If you're a snow-lover and you're already mourning the loss of winter when you see "record highs possible" this week… Don't worry.  We still have to make our way through March – and snow has been known to fall even into April and May around these parts.  Never give up hope.  :c)  Have a great week!  – Breezy