While Mother Nature has certainly struggled to provide nice vacation weather at times over the past several days, we did start to see improvements yesterday, as sunshine was more prevalent. Today, we'll build on that, yielding a pretty good day overall to kick back pool side or head to the beach. While there is an opportunity for an isolated shower or storm, much of the time will be rain free. Even in Boston, we near 90 before any sea breeze kicks in mid to late afternoon.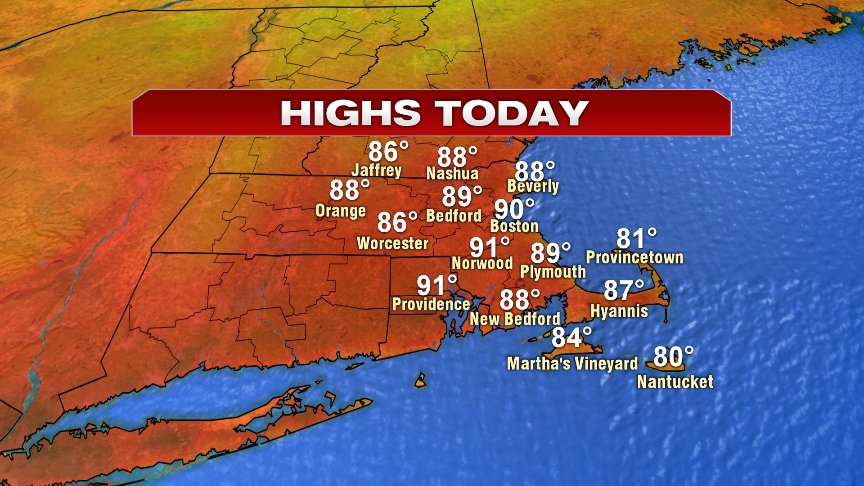 Tonight will feel more comfortable with a bit less humidity. While it's a hot tailgate at Gillette, temps do cool off through the game, back into the 70s by the time the 4th quarter wraps up. Have fun if you're heading to the game and Go Pats!!!!!!!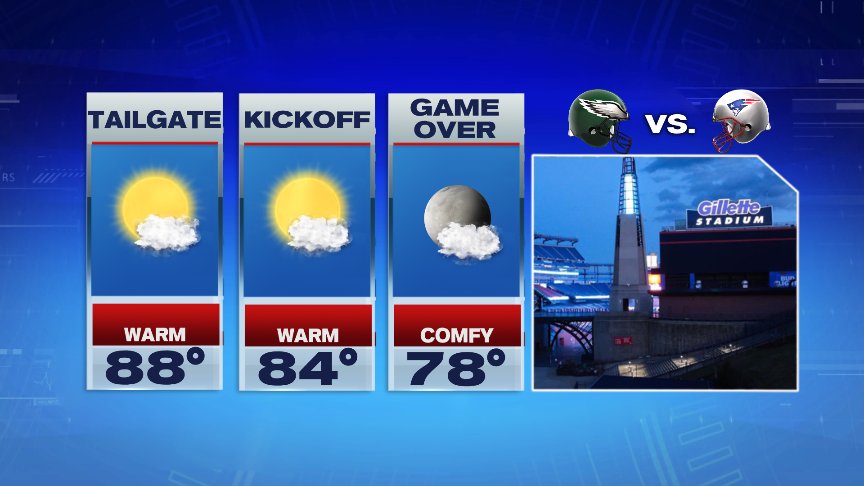 Friday will be a warm and humid day with an isolated afternoon storm possible. We'll likely see more widespread storms late in the day and in the evening, and a few of those storms could be strong, so we'll have to keep an eye on the radar late Friday and Friday night. This system is slow to clear on out, so scattered showers and storms are still hanging around Saturday. Sunday does look to dry out and be cooler with highs in the 70s. Low humidity builds in Sunday – Tuesday too!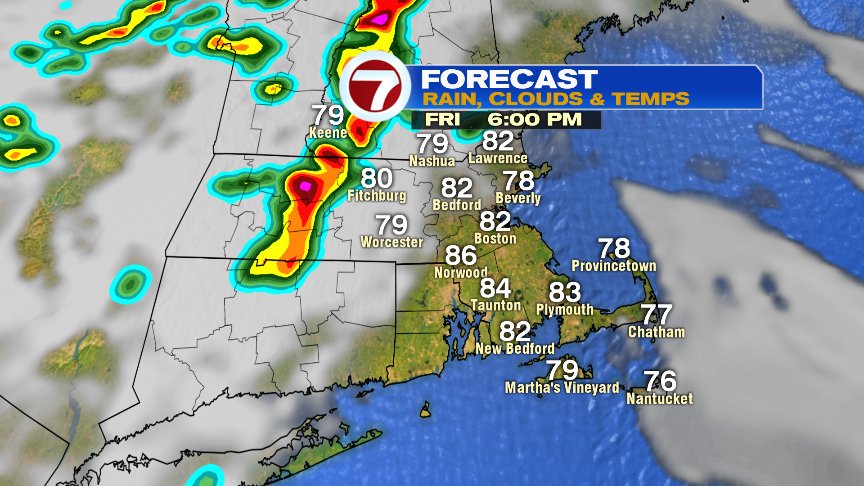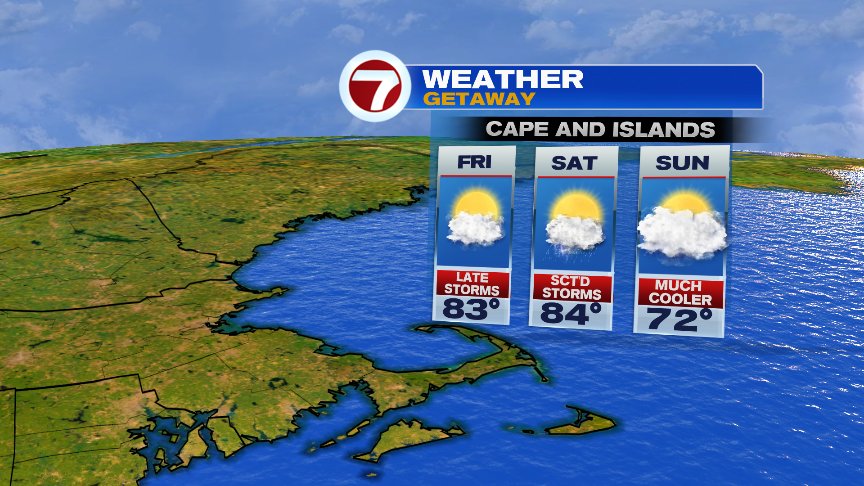 Have a good day.
@clamberton7 – twitter