7Weather- There will be a few late day storms Sunday, and then steady rain arrives on Labor Day.
Warmer and more humid today ahead of the approaching cold front. Temperatures by mid-afternoon expected to be in the 80s generally west and northwest of Boston, while the Cape, Islands, and shoreline remain closer to 80 degrees for high temps.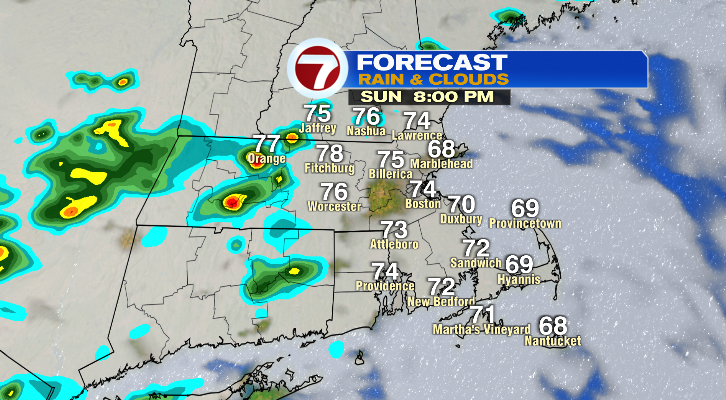 After 5 pm, a thunderstorm or two is likely to develop in western Massachusetts, with storms possible for the Worcester hills and southern New Hampshire. The Boston area is not out of the woods for storms this evening, but only an isolated (30%) chance generally after 7pm.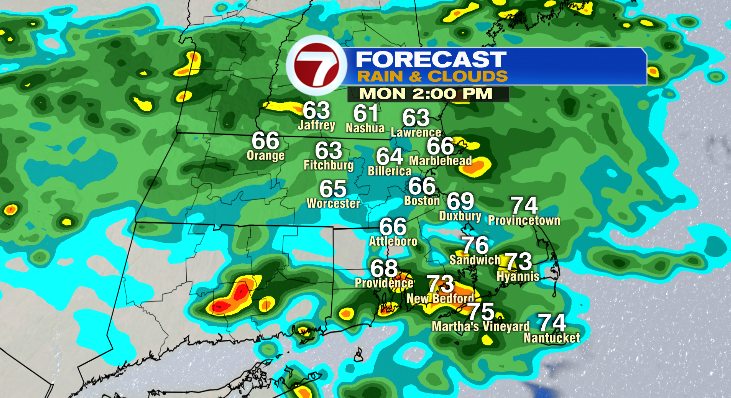 Rain chances increase across the area through Monday morning as a low pressure system builds in along the front, and the front stalls over southern New England. On and off showers, mist, and an isolated storm or two is possible throughout the day on Monday. Temps will also be much lower, in the 60s and a few lower 70s south of Boston.
Rainfall amounts are expected to range from .25-.75″ through Tuesday, with isolated 1-2″ if a thunderstorm develops over an area.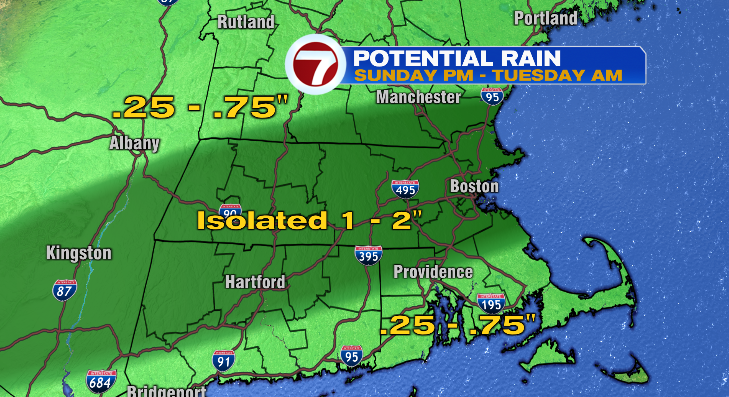 Behind the system, cooler weather will follow initially next week, before temps rise back into the 80s for highs late week.