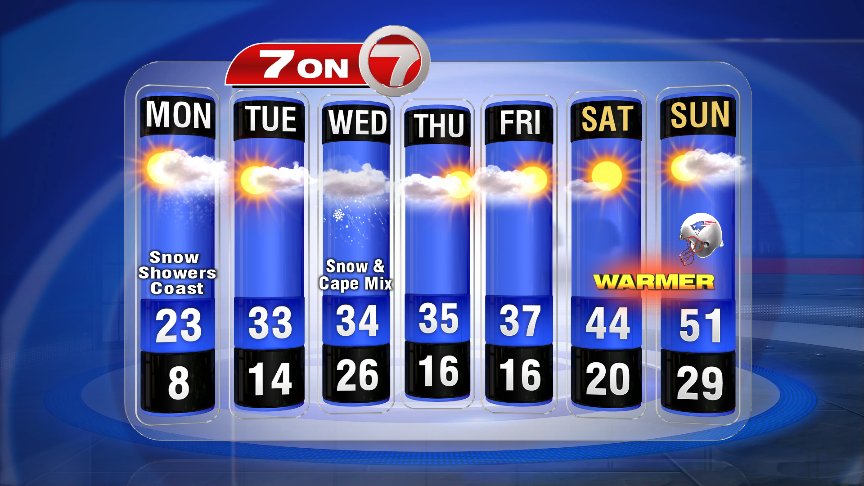 It's a chilly start to the workweek, with breezy conditions and temps in the low-teens and single digits. So most of us are waking up to what feels like temperatures on the wrong side of zero. A coastal front sets up across the South Shore towards Buzzard's Bay. This creates very different forecast for various locations in the Bay State today. West of this front, we'll stay in the upper teens to mid-20s, while east of this front temperatures reach into the low (even mid)-30s.
We've seen a light snow showers through much of the AM commute in Boston, and we keep the chance for snow across the coastline throughout the day. South Shore & Cape Ann look to see the higher end of today's snow totals with 2-4″ (isolated 4+ possible).
Reduced visibility and slick spots will remain a concern throughout the day today across eastern Massachusetts, with snow wrapping up late tonight.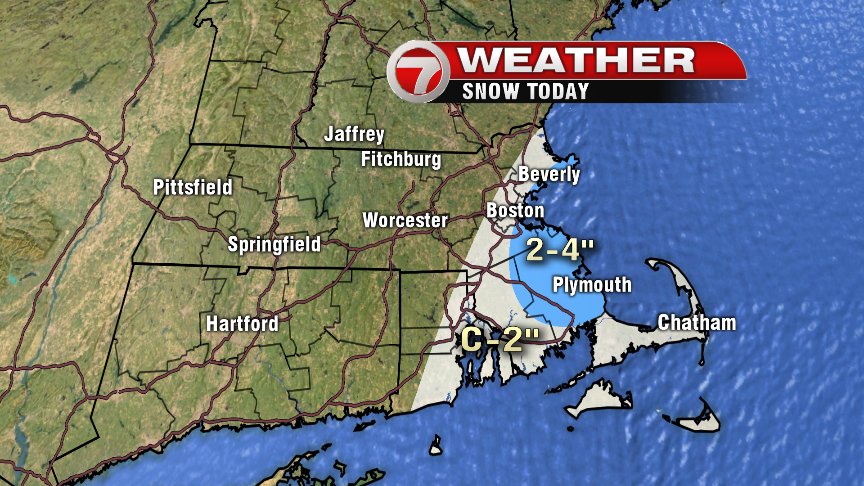 Our next storm system moves into the region tomorrow, bring the chance for WIDESPREAD snow. Snow starts late Tuesday west to east, with the likely chance for snow late Tuesday night into Wednesday. Snow will be heavy at times with a broad-sweeping 3-6″ possible through most of the Bay State, and a mix at times across the Cape/Islands making for lower totals 1-3″.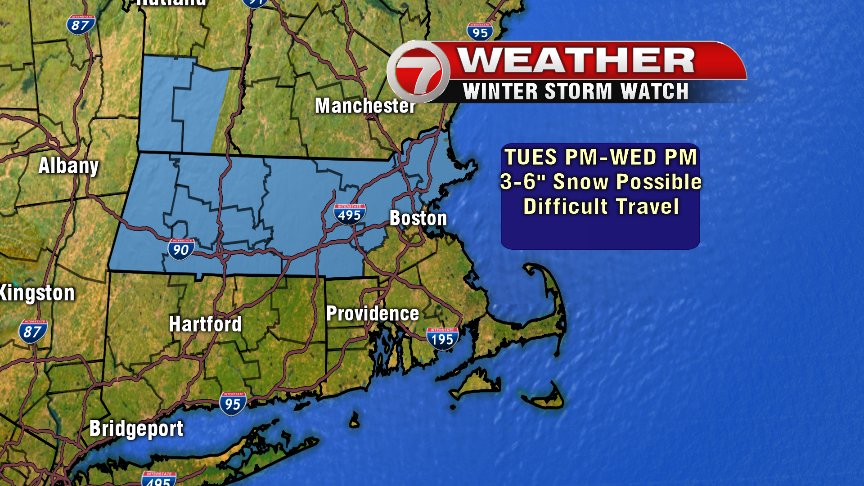 Good news is the cold doesn't hold tight! We're back to warmer temperatures for tomorrow (near 33° in Boston), with MILD weather this weekend for the AFC Championship game!!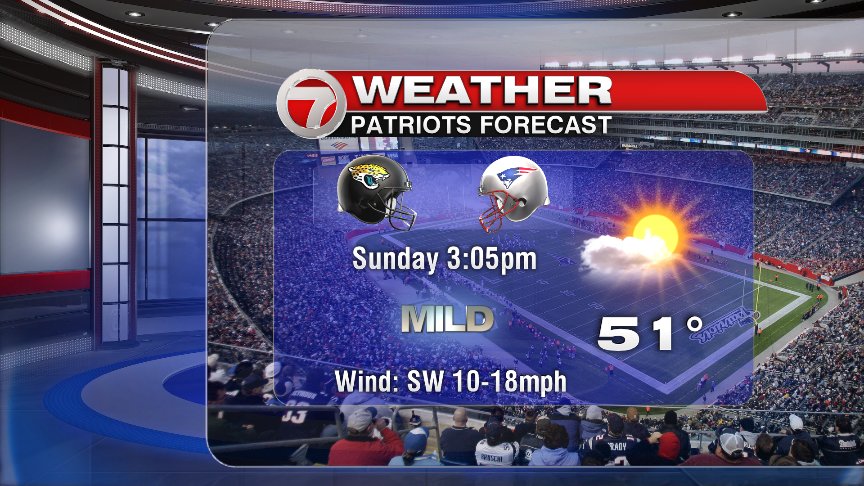 ~Wren