Whoosh!  Winds of change are with us today as north to northeasterly breezes usher in a cooler, lower humidity air mass. Aside from few spot showers into midday, it's a quiet day overall with the brightest skies this afternoon across northern Mass and southern NH.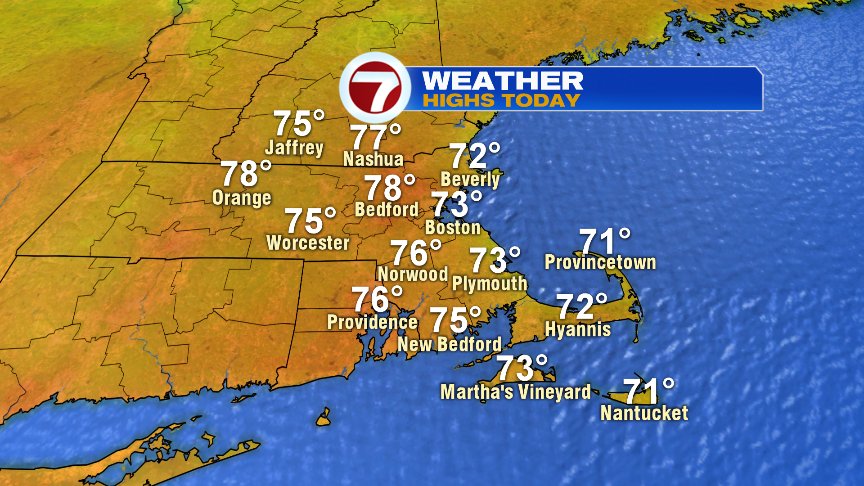 We dig deeper into Fall weather this weekend with highs near 70 at the coast tomorrow and near 75 inland. With clearing skies and low humidity tomorrow night, the temps tumble into the mid to upper 40s Saturday night! Great fire pit weather for sure. Enjoy!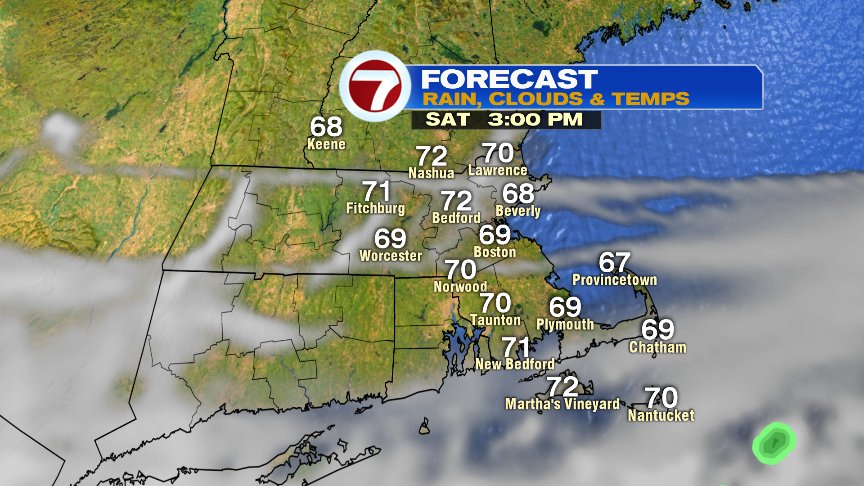 Great fire pit weather transitions to great tailgating weather at Gillette Sunday with late morning temps near 60 and highs in the mid to upper 60s.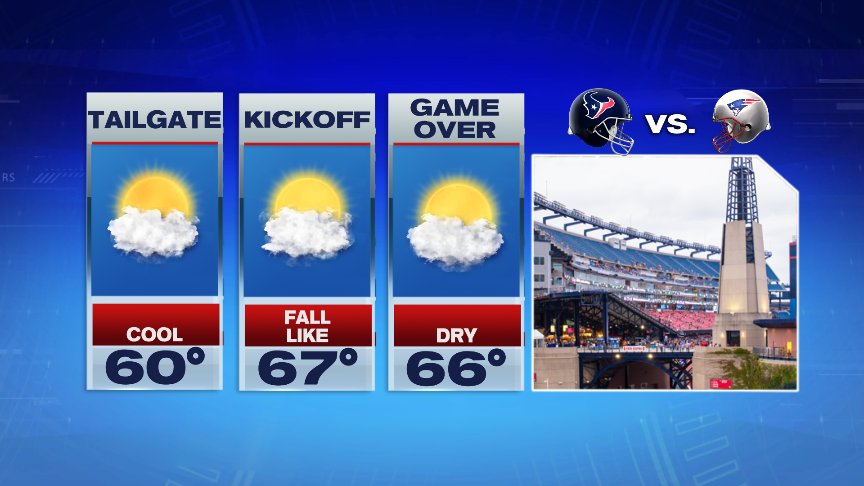 We're dry through the weekend, although the rain chance increases again Monday. We turn warm and muggy by Tuesday.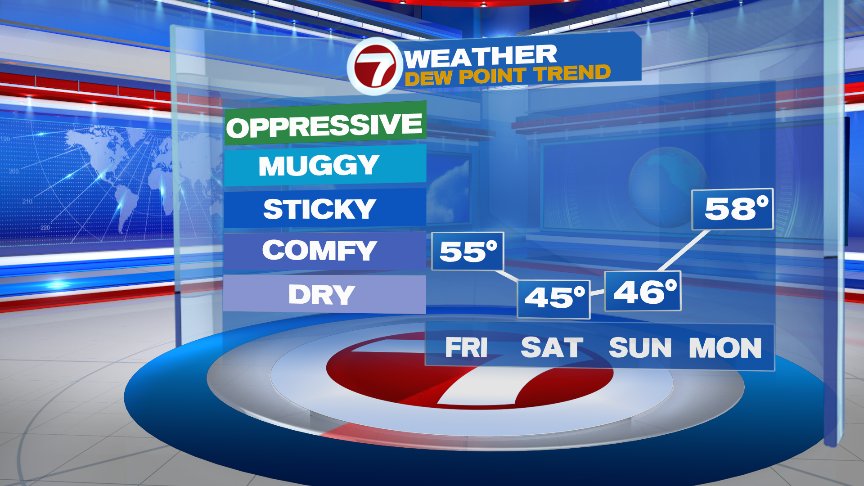 All eyes next week will be on the tropics as Florence continues it journey to the west. While Florence did weaken to a tropical storm over the last 24 hours, conditions become more favorable for development again in the days ahead. Florence will more likely than not be a major hurricane by the time it sails south of Bermuda early next week. Thereafter, the big question becomes the potential impact to the United States.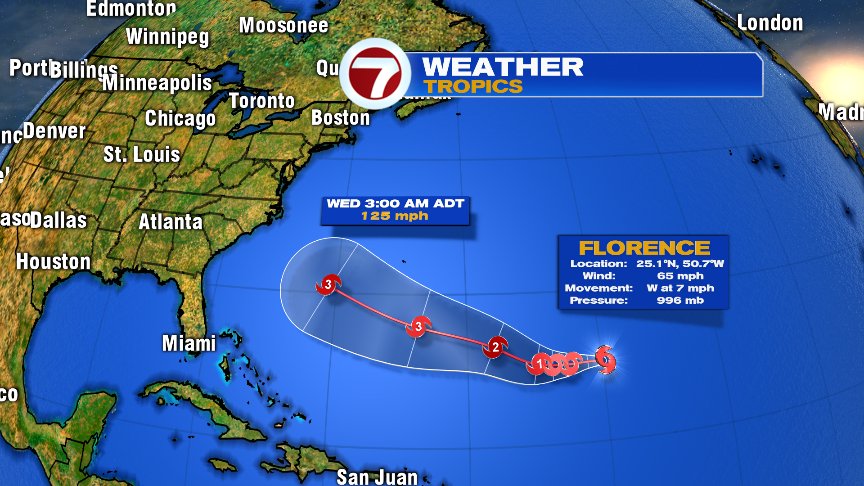 As it appears now, Florence will either give the U.S. coastline a very close shave, if not a direct hit sometime around Thursday or Friday next week. If high pressure continues mid-late week trying rebuild across New England, than it's more likely that IF there is a landfall to the east coast, it would be south of us (perhaps near the Southeast Coast). With that said, 6-7 days out on a Hurricane forecast, minor changes to the placements of the highs and lows can alter the course/track of the storm. It's certainly worth watching for folks up and down the Eastern Seaboard.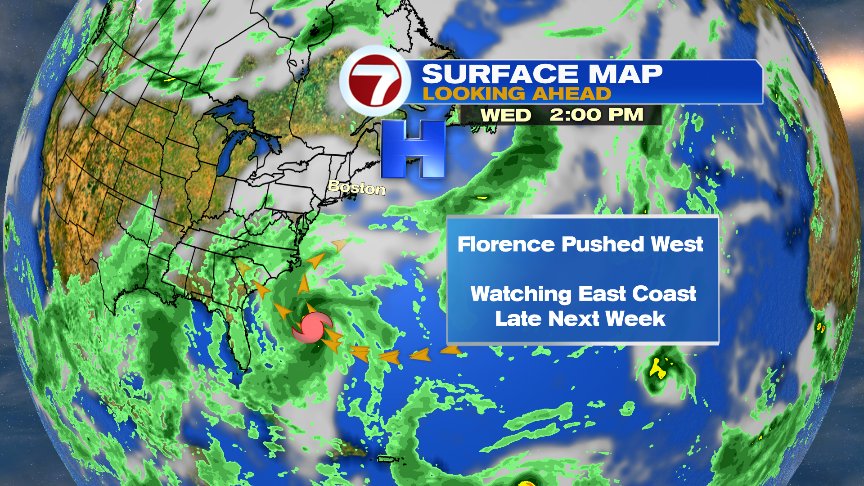 Enjoy the cooler air this weekend.
@clamberton7 – twitter