What a turn of events – as we move out of our warm weekend and back into winter.  A coastal system brings a round of snow this morning.  While most of us will see some snow, this really is a "SE Massachusetts Special," which is where we have a Winter Weather Advisory in effect through 1pm today.  The snowfall forecast is at the top of this post… and it really is the same map I've been displaying all weekend – I just got a little more specific on coverage area.
We do have the risk for pockets of minor to moderate coastal flooding as well this morning, with high astronomical tides and 1-1.5 foot storm surge possible were Coastal Flood Advisory is in place. Where we have a Coastal Flood Warning in place 2 -2.3 foot storm surge is possible.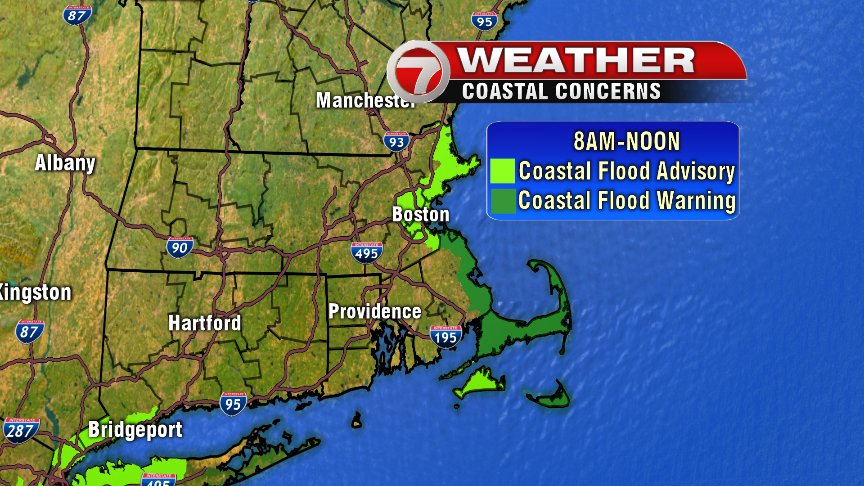 Bottom line:  The morning commute will be tricky, especially for those south and east of Boston.  Allow for extra time and take your time.  Not a big snow event… but it will likely slow things down tomorrow.
Next on deck is another round of snow on Friday.  This week's forecast is looking much more like winter.  – Breezy