Soaking storms yesterday created quite a few flash flood issues across the area with a quick 2-4″ of rain falling in some locations. Heavy rain burst through Boston and Worcester, yielding over 2.5″ of rain in both locations. A few towns in Central and Western Mass approached 4″, while little rain fell across parts of Southeast Mass.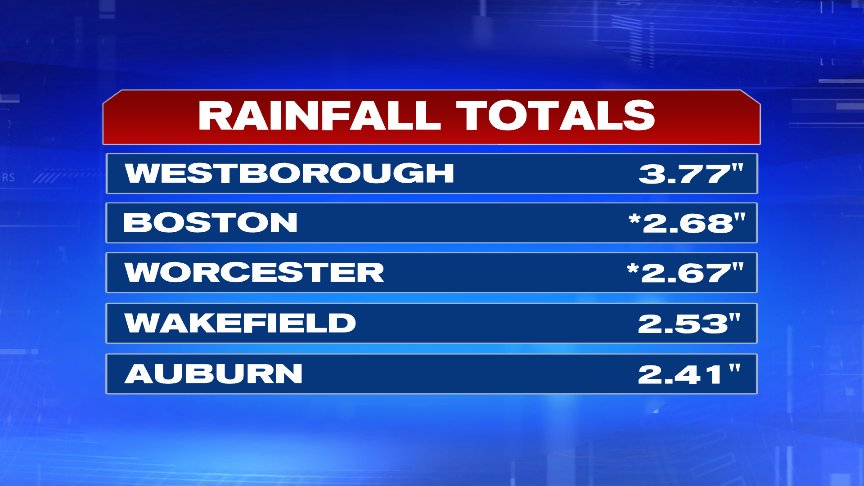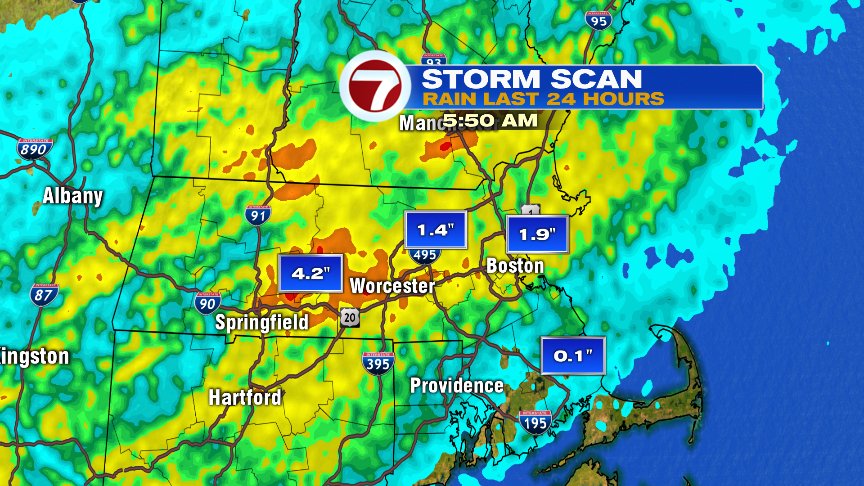 In the wake of yesterday's storms, sunshine and lowering humidity returns today as highs head for the low to mid 80s. It's a bit of a process getting the lowering humidity in here, so be patient with it. By late morning, the difference will be apparent though, as the dews drop into the 50s.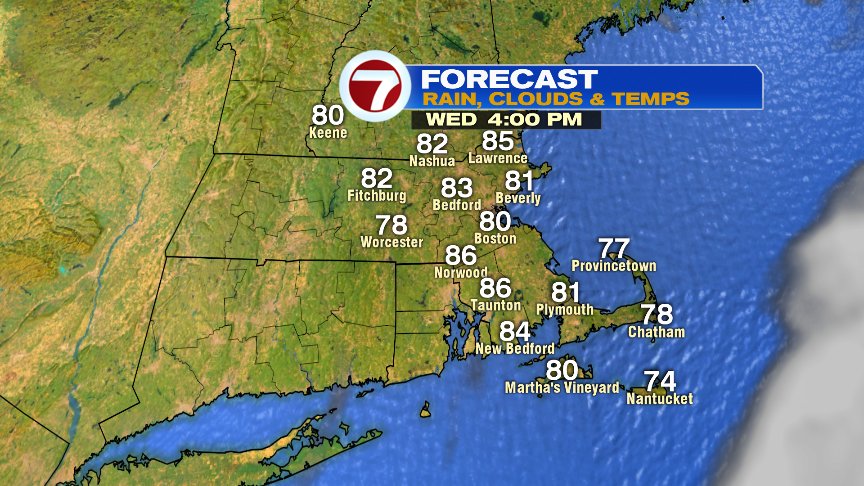 Dew point trend below.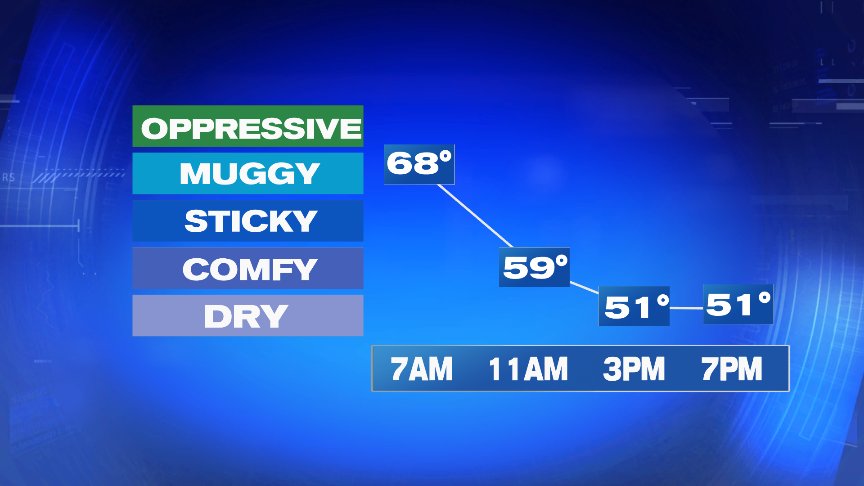 With low humidity, comes lower overnight temps. Lows tonight fade back into the 50s and 60s, so a windows open type evening is in order.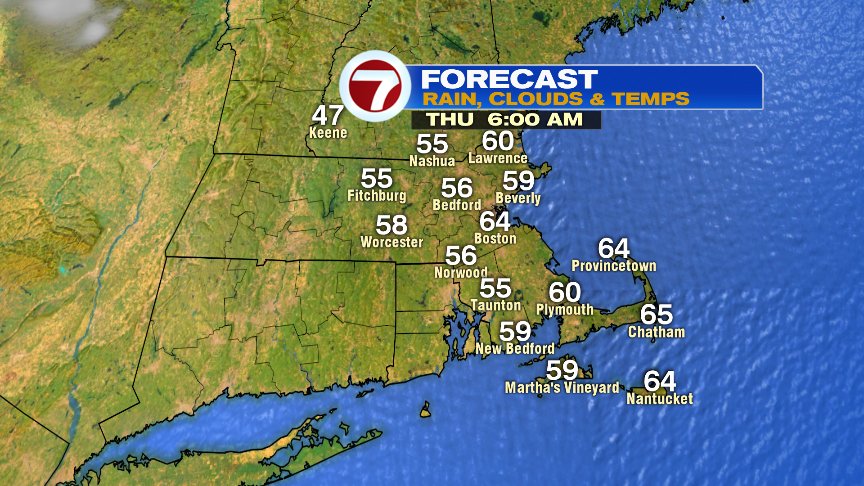 Fantastic weather holds down the fort tomorrow. Mid to upper 70s coast, lower 80s inland.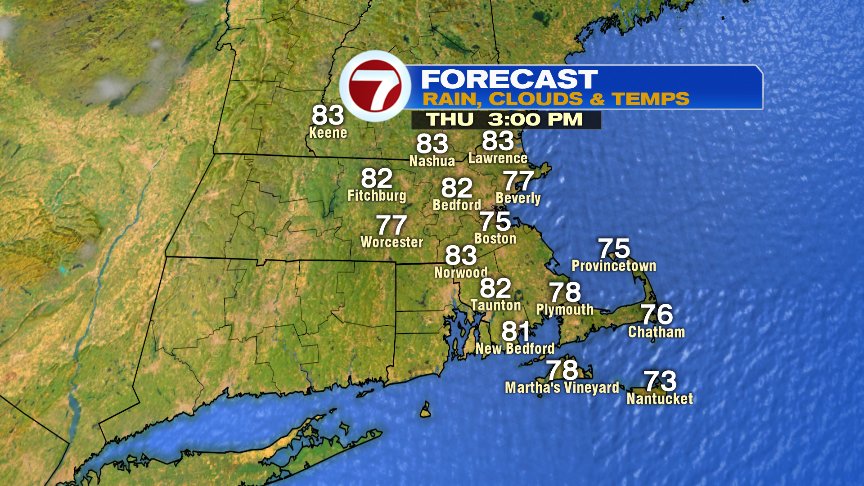 As we fast forward to the weekend, we'll watch the sun fade Saturday afternoon as an area of low pressure zips up the coast carry some tropical moisture with it. A quick hitting batch of downpours and gusty coastal winds is possible Saturday night and early Sunday. Sunday afternoon will be muggy with isolated showers left over.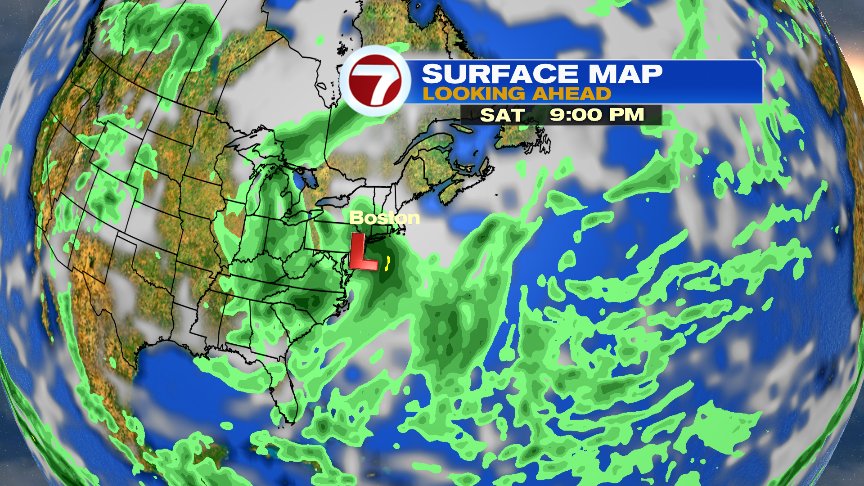 I do expect a general pattern change next week across the east coast. As a trough of low pressure tries to maintain itself across the eastern 1/3 of the U.S., any cool front or disturbance that drops in, will have a hard time clearing the coast as the Atlantic ridge of High pressure won't budge. The flow is out of the south up the east coast, meaning copious amounts of humidity and atmospheric moisture ride up into New England too.
How unsettled it gets will depend on exact positioning of these washed out fronts/disturbances. If the Atlantic ridge is strong enough, batches of tropical showers with locally heavy rains favors locations just to our west. However, any disturbance or front that does work on through here, will be capable of producing localized downpours when they do.  We'll time out the day to day rain chances/or lack of, as we get closer to next week. The bottom line, mugginess will return, and at times, it will be unsettled.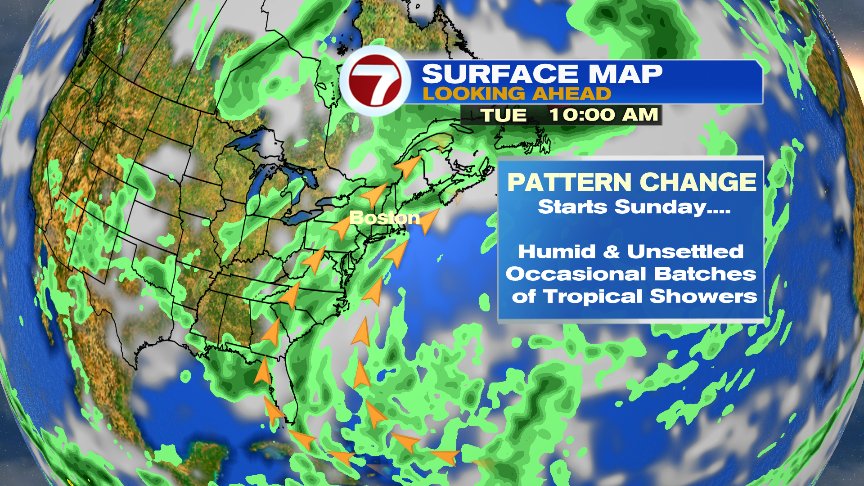 Until then, enjoy the next few days.
@clamberton7 – twitter