Welcome to Fall people….  At 10:21AM, the sun is exactly over the equator, signifying the start of astronomical Fall. While we may be entering Fall, Mother Nature provides a 2 day delay in pushing Fall weather into New England. Under a sun-filled sky, temperatures this afternoon warm into the low to mid 80s inland! Along the coast, an onshore breeze knocks temps into the mid to upper 70s, still nice for the time of year. After all, the average high this time of year is 70.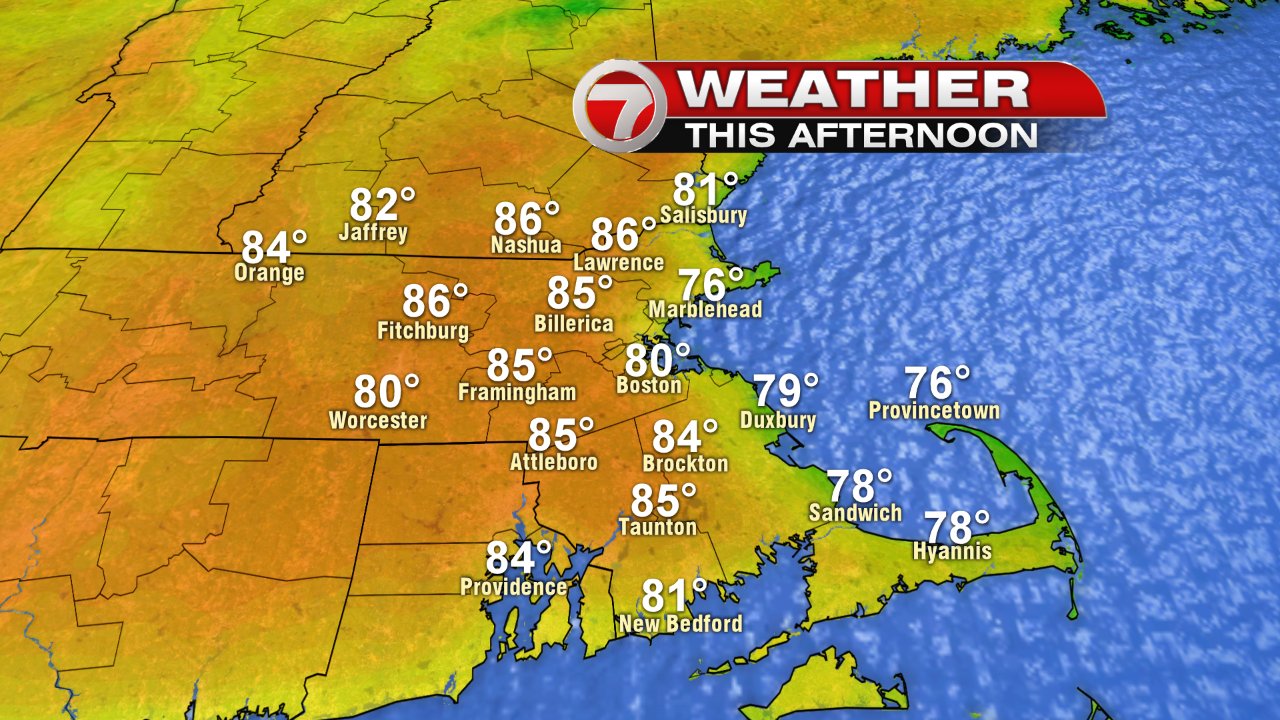 The cold front that changes it up for us arrives late tomorrow with a few scattered showers late-day and overnight. As winds turn north, cooler air pushes in with highs on Saturday running into the upper 60s and only in the lower to mid 60s on Sunday. Mostly cloudy skies start Saturday with a bit more sun in the afternoon and Sunday features a mix of sun and clouds. The breeze will be active, especially along the coastline, adding a bit of an extra kick to the cooler air. You needed that cooler weather for apple picking? Well, you certainly have it this weekend.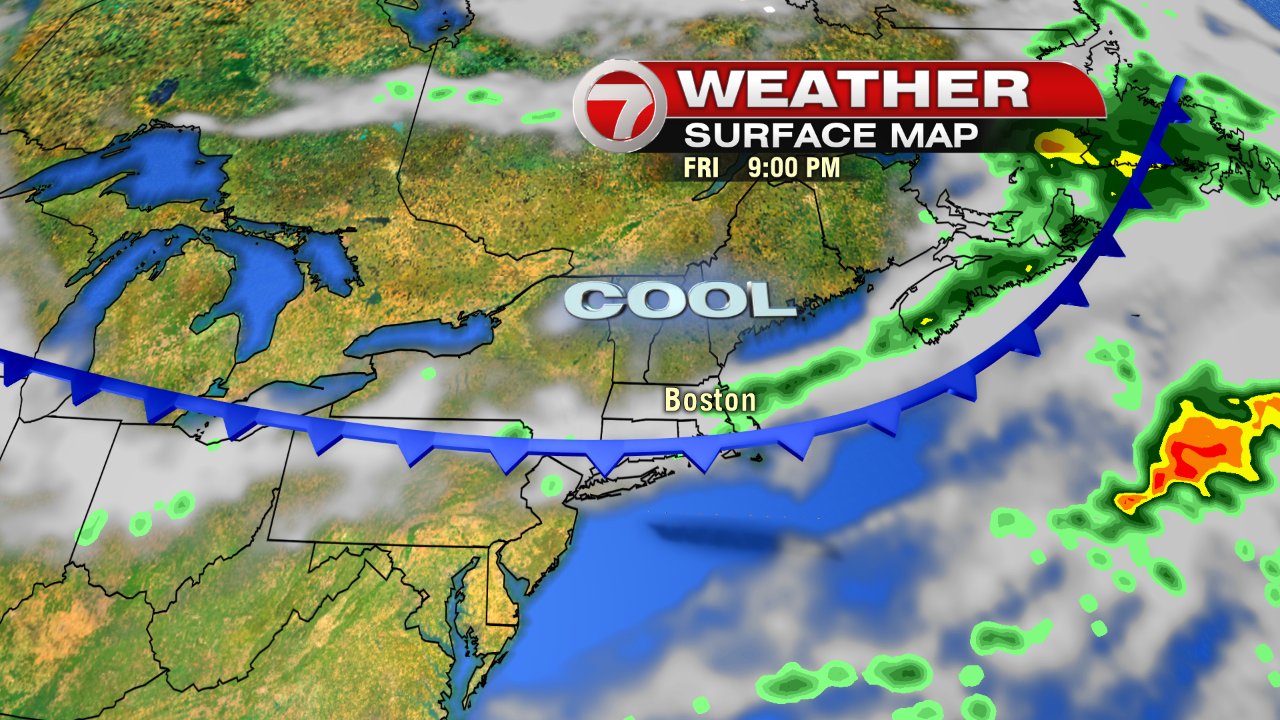 Next week starts off chillier too with lows in the upper 30s in the cooler spots Monday morning and highs in the 60s.
An interesting side note:  We tend to think of the equinox for Fall and Spring meaning equal day and equal night. While it's close, it's not exactly precise. Check out the sunrise and sunset for today, it's about 12hr and 9min apart. So why the extra 9min? First off, the sunrise and sunset times take into account the top of the sun and not the center, that adds a bit of time. In addition, because of light refraction through our atmosphere, the sun can actually be just below the horizon, yet sunlight is bent back down through the atmosphere, toward us, giving the appearance that it's still at of just above the horizon. That adds a touch of length to our daylight too. In Boston, this year, the equal day/night ~12hrs between sunrise and sunset is September 25th and March 17th. For different latitudes, it's on different days.
Anyhow, enjoy the cooler weather ahead and Go Pats!!!!!!!!!!!!!!
@clamberton7 – twitter