We close the books on February–the last day of meteorological winter–and yet I'm a little sad. Wha?!?! Yeah, it's true with the reasons being a very warm month (3rd warmest February on record for Boston) and slightly below normal snowfall (our first since 2012!) as well as the first 10-14 days of March looking very stormy. Yikes.
We can actually sneak one more decent day tomorrow–clouds and sun with mild temps, reaching the 50s by early afternoon. A fine start to March! Sadly, a nor'ester will take aim on the region early in the day on Friday..move slow…and still affect us on Saturday (wind only). Here is how the storm is likely to impact the region:


It's that wind/coastal flooding that is of greatest concern as it will be a long haul. I think we're looking at 3 (possibly 4) high tide cycles that likely lead to moderate-major coastal flooding:


When we talk about coastal flooding, I saw this graphic on twitter this morning from our National Weather Service office in Taunton—save the image to your camera roll:


It's a graphic loaded with valuable information. Use it. As for strong winds, yes, that is also a concern through the day on Friday (ramping up by 9-10am and lasting into Saturday morning):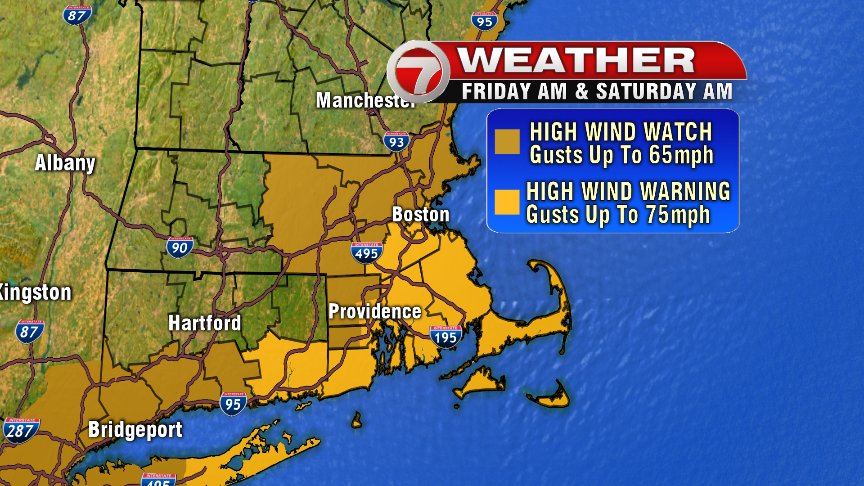 This wind will affect local and regional flights on Friday and Friday Night so plan on air travel disruption for sure. This wind will also be unloading Atlantic moisture in New England throughout the day on Friday into late Friday evening and because of that, we have a flood watch in effect for 2-3″ of rain likely: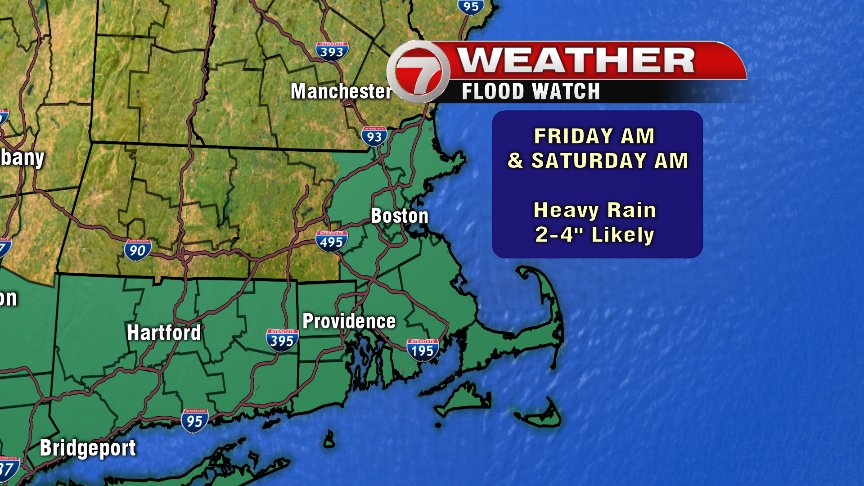 The lone wildcard for the storm–and it's a big one–snow. There is no cold air in front of this storm and so the storm will have to make its own cold air (see April 1997). The challenge is:
* How much cold air does it make
* How fast does it make this cold air
* Where exactly does this occur
As of tonight, I'll play the elevation card and say those locations are most likely to see several inches of snow (Worcester Hills/Berkshires) but even the metro could see some accumulating snow by Friday evening for a few hours. Poor travel is possible (likely in higher elevations):


Slow improvement expected over the weekend but still strong gusty winds along the coast/Cape/Islands.
And……we may do this all over again middle-end of next week. Welcome to March Madness 2018.