We've said it a lot moving into this weekend – but it's worth saying again:  Finally a completely dry weekend!!  We haven't had both weekend days without measurable precipitation since April 21-22nd – which was 7 weeks ago… and also still pretty chilly (highs that weekend were around 60°).  Now it's starting to feel more like summer… making beach plans on a Saturday and/or Sunday!
We're still dry tomorrow with mostly sunny skies (sort of a filtered sunshine once again – but that does NOT mean you can skip the sunscreen).  Temps will be just a bit cooler than today, but really just closer to "normal" for this time of year.  While Boston was able to fend off the sea breeze today (high of 80°), tomorrow will be a different story.  Once the light wind changes direction to come in off of ocean water in the low 60s – temps for Boston and along the coastline will be in the mid to upper 60s for the afternoon.  That also includes the beaches: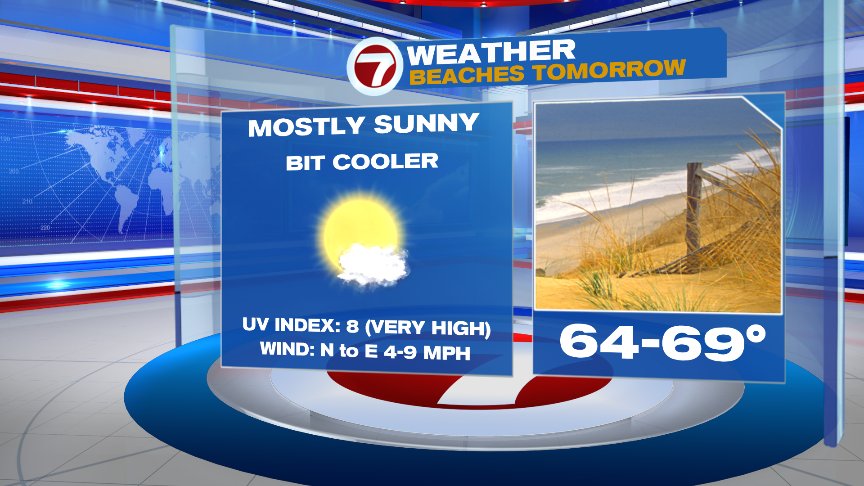 "Dry" is the theme of the weekend, but it will also be the theme of the start of next week.  Not even any humidity to talk about… until Wednesday.  That will also be when our temps are back in the low 80s and we have a chance of showers/storms.  We'll continue to watch that mid-week time frame.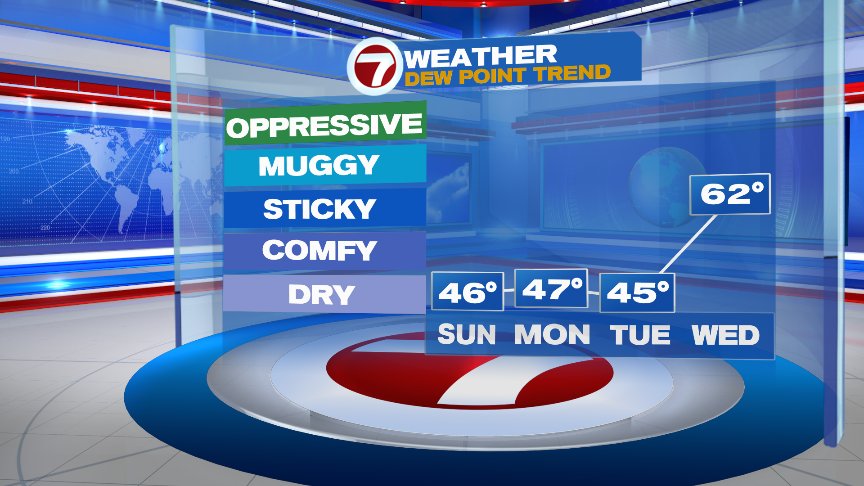 I pulled up this graphic today and had to do a double-take! How is time going by so quickly? I think I even misspoke on air tonight thinking the summer solstice was still at least 2 weeks away!  Turns out, it's less than two weeks away… and Father's Day is NEXT SUNDAY for all of you planners out there.  #summertimeflies  Enjoy the rest of your weekend.  – Breezy