Alright, alright, alright… Fantastic weather continues today with sun filled skies and low humidity. Temps run a couple degrees warmer today vs. yesterday, but the overall flavor of the day is the same. We'll cool off nicely today and be a bit cooler tomorrow thanks to a more prevalent ocean breeze. Sunshine fades behind increasing clouds tomorrow afternoon and clouds thicken up in the evening.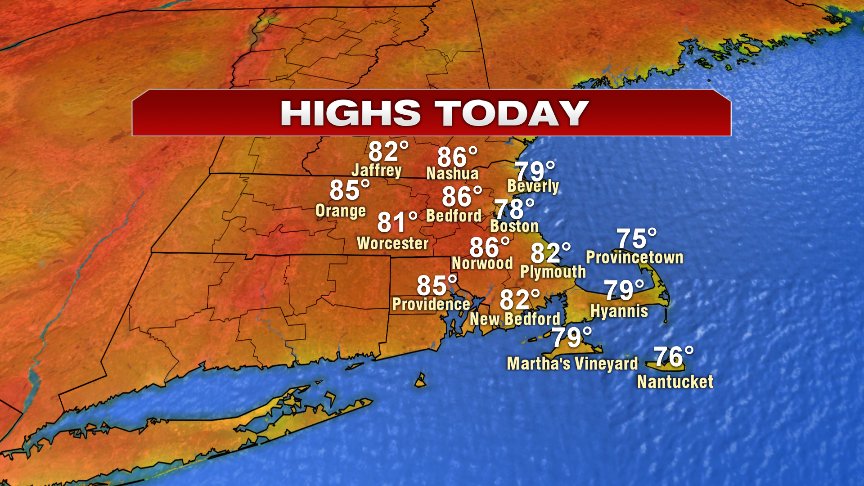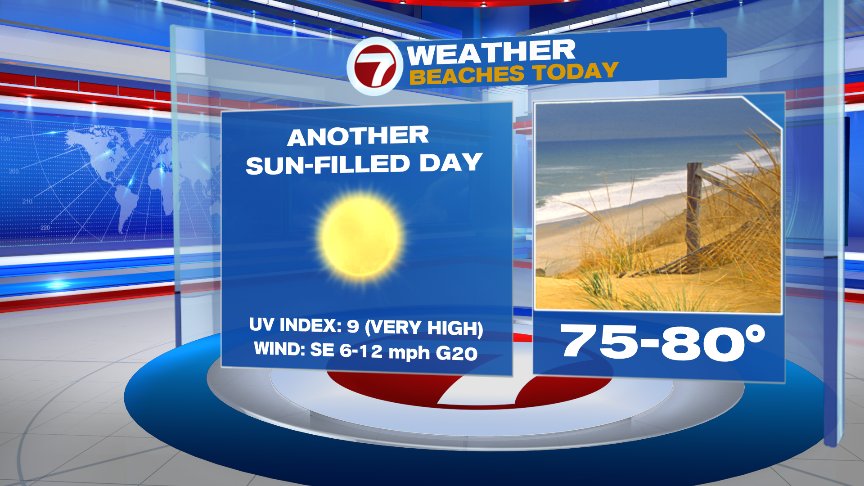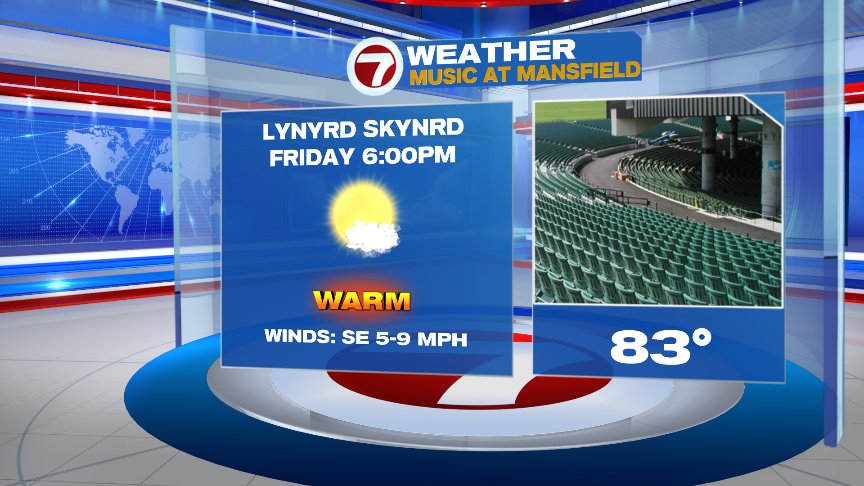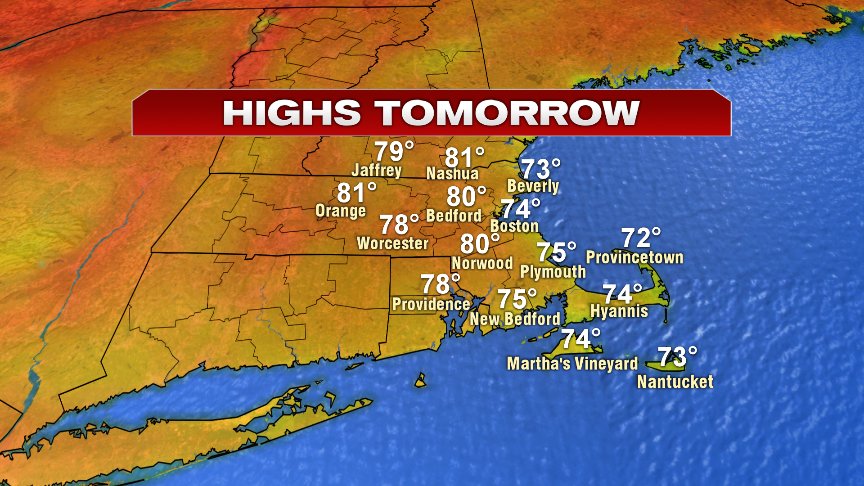 While the dry weather isn't everlong, it is long enough to last through the Foo Fighters concert at Fenway tomorrow night. Enjoy!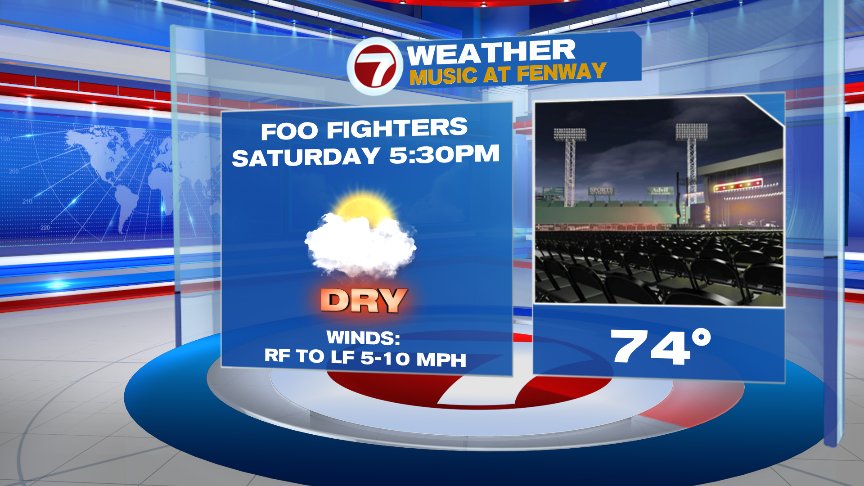 Saturday night, we'll see an area of low pressure zip up the east coast, throwing us a punch of tropical like downpours, thunderstorms and gusty winds Saturday night and Sunday AM. Right now, the timing of the worst weather appears to after midnight, through daybreak Sunday AM. We'll watch the potential of localized downpours/street flooding issues and a few storms producing strong wind gusts then. Thereafter, expect Sunday afternoon to feature clouds, breaks of sun and an occasional isolated downpour or two possible with highs in the low 80s.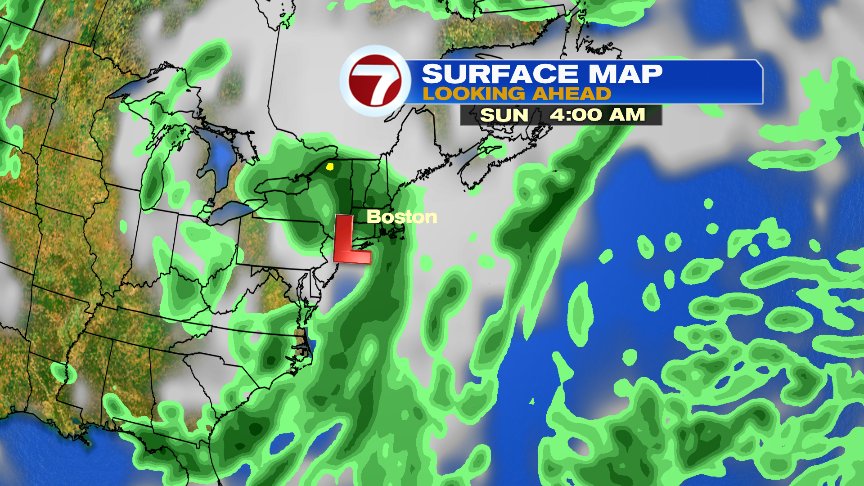 Sky high humidity lasts through next week with occasional pop-up downpours possible. As the Atlantic ridge flexes it's muscles, Tuesday and Wednesday, the highest rain chances stay across the deep interior of New England, yielding mainly dry, yet a humid two days for us. When fronts/disturbances do slide in, like on Monday and Thursday, they will be capable of producing downpours. Something worth watching next week.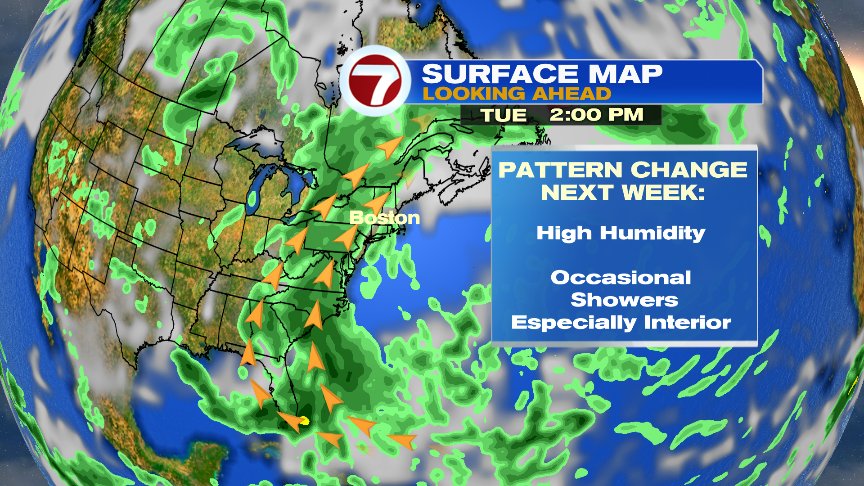 Enjoy today.
@clamberton7 -twitter