Let's talk turkey…
Snow starts 5-7pm along and south of the Pike and between 7-8pm north of it. Once the snow starts, it comes down heavy, so even though totals aren't blockbuster #s… it'll be an impressive burst of snow that quickly accumulates, reduces visibility and creates slick travel (away from the coast).  The heaviest snow falls from 8pm-midnight, although the change to rain is quick along the immediate coast thanks to a stiff east wind off 50 degree water. That'll significantly limit any accumulations to slushy coatings near the shore before rain takes over. After midnight, inland, you go to sleet then rain, along the coast, it's just rain.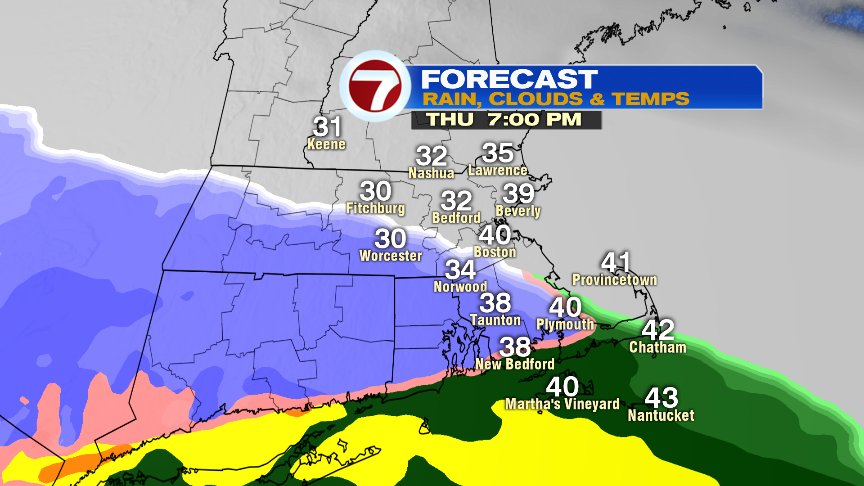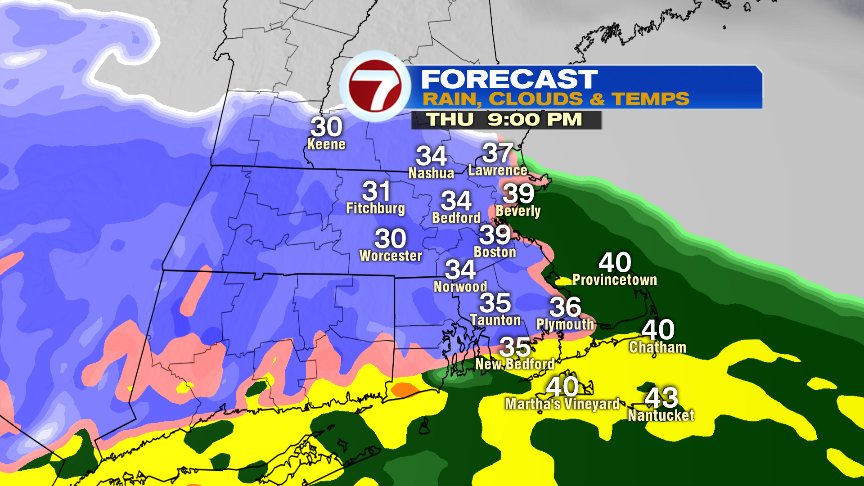 The worst travel coincides with the heaviest snow… 8pm-1am, especially away from the coast.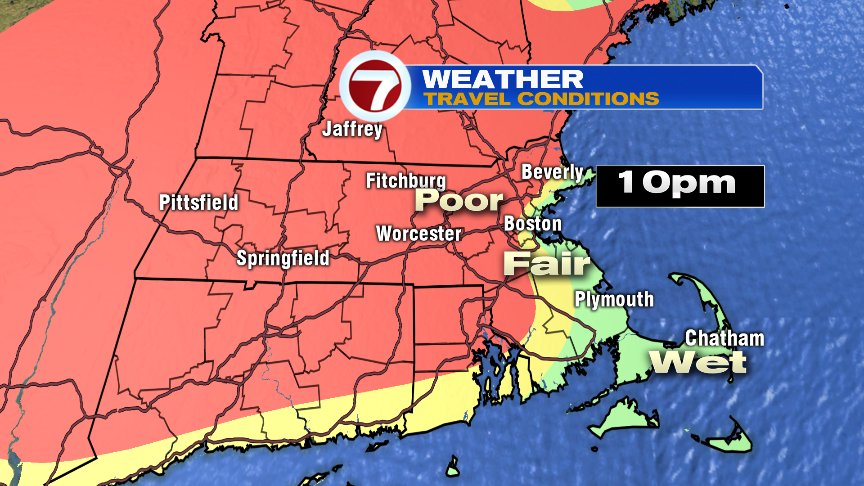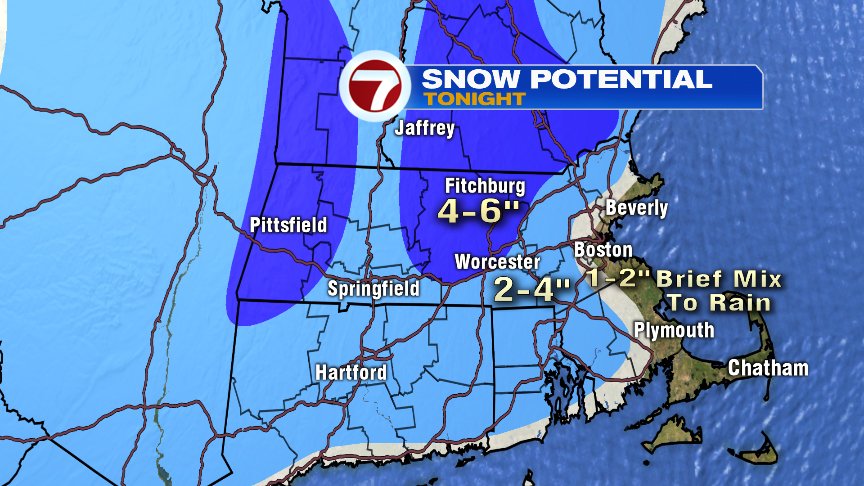 By tomorrow morning, it's rain for most of us and it'll be a mess for the morning commute.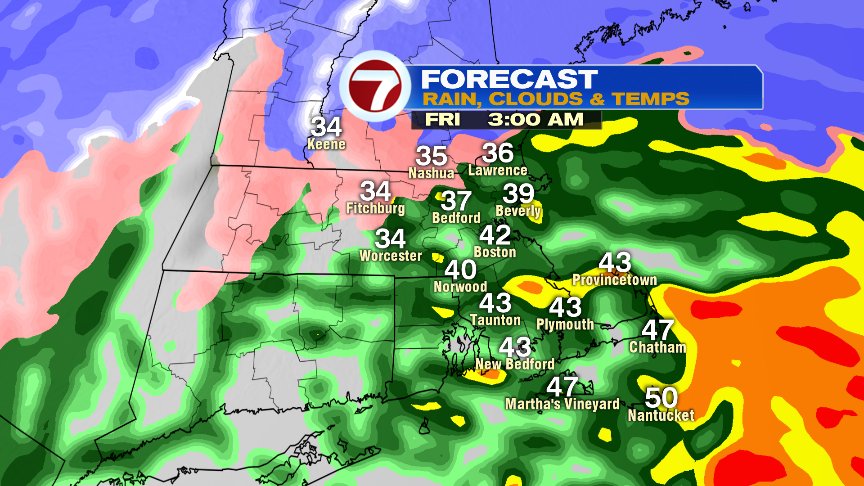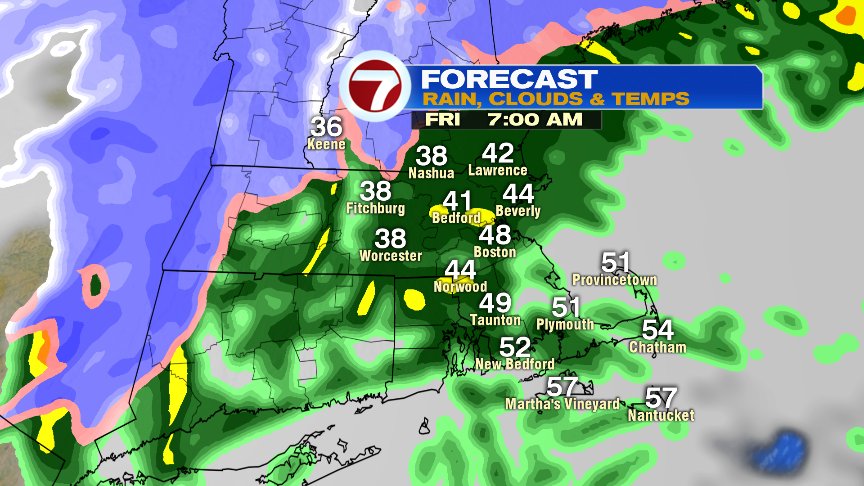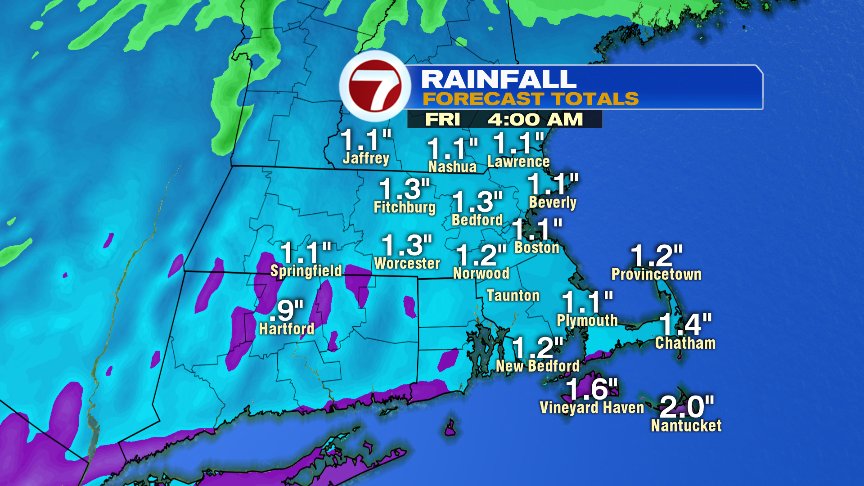 Sure, it's mostly rain for the morning commute, but the combination of melting snow, falling rain and snow/slush piles lining the sidewalks and streets will provide the opportunity for big puddles on the road, as well as localized street flooding. The evening commute fairs better as we'll have drying conditions as rain tapers off by noon. Winds tonight and early tomorrow will be strong across the Cape where 40-50mph gusts will be felt.
The weekend is dry.
@clamberton7-twitter