As a fresh batch of cooler air settles in today, we'll talk about a quick hitting snowstorm for tonight.  We'll see a good deal of sunshine in this morning before mid to high level clouds filter that sun out during the afternoon. No snow falls during the day, and even through dinner, still no snow.  Unless of course, you're a later eater, as snow overspreads our area between 8-9pm and becomes steady/heavy from 10pm tonight to 5am Sunday. Between 5-6am Sunday, the snow tapers off and sunshine breaks back out between 8-9am!
Obviously, it's a quick hitting system with only a 6-8hr period of snow. With that said, since the snow that does fall will be heavy at times, especially along and south of the Mass Pike,  a fairly quick 4-6″ of it will yield to slick travel overnight.  Road conditions rapidly improve during the mid morning hours Sunday as the sun breaks out and temps warm. By mid afternoon, we're back in the mid 40s! Drip, drip, drip. The other bit of good news… no wind damage and no coastal flooding.  So overall, for a winter storm, the timing is about as good as it can get for limiting the impacts.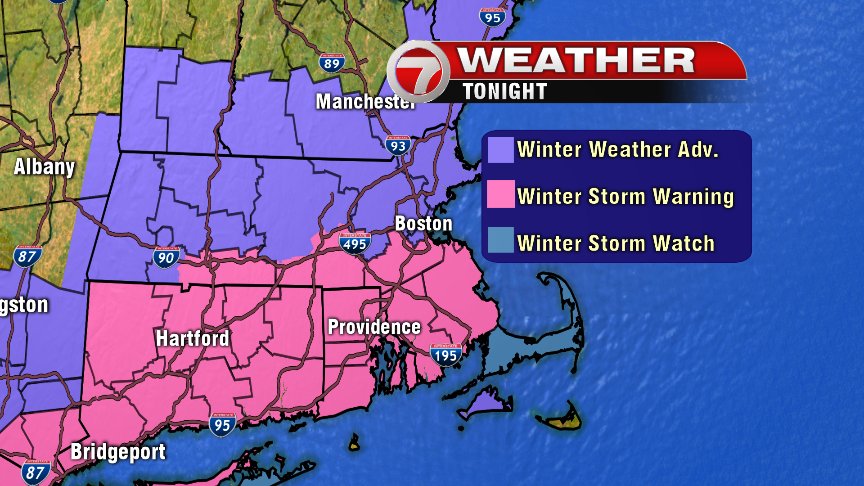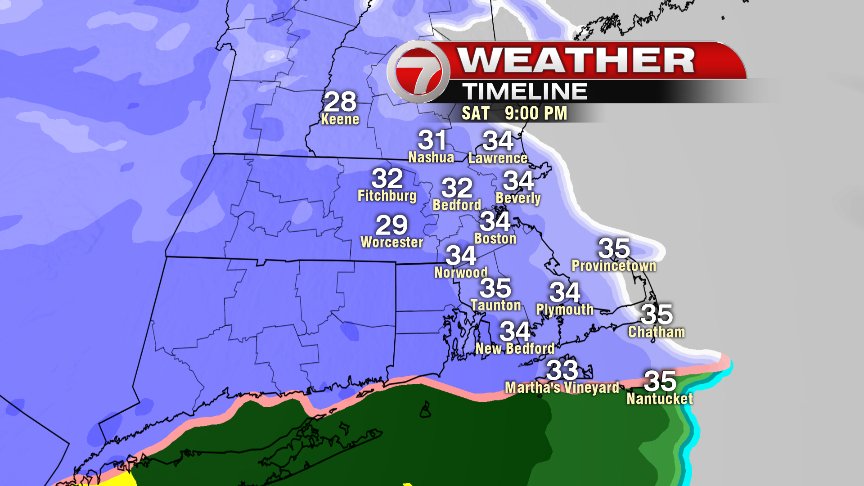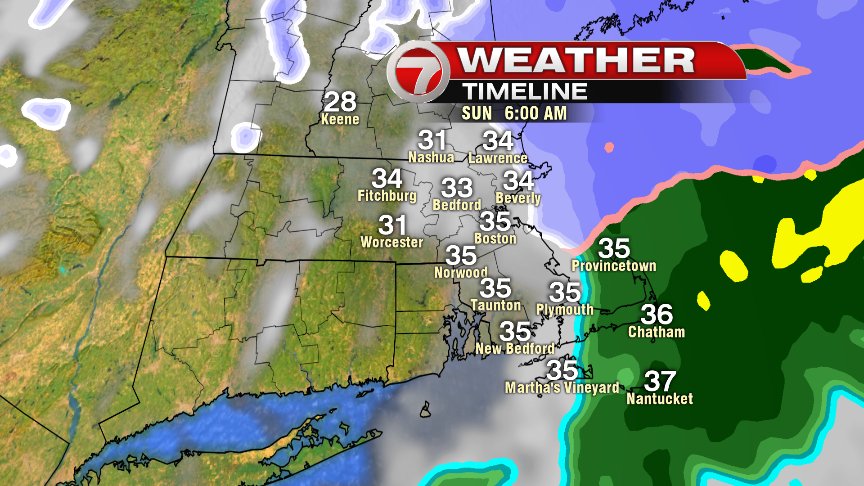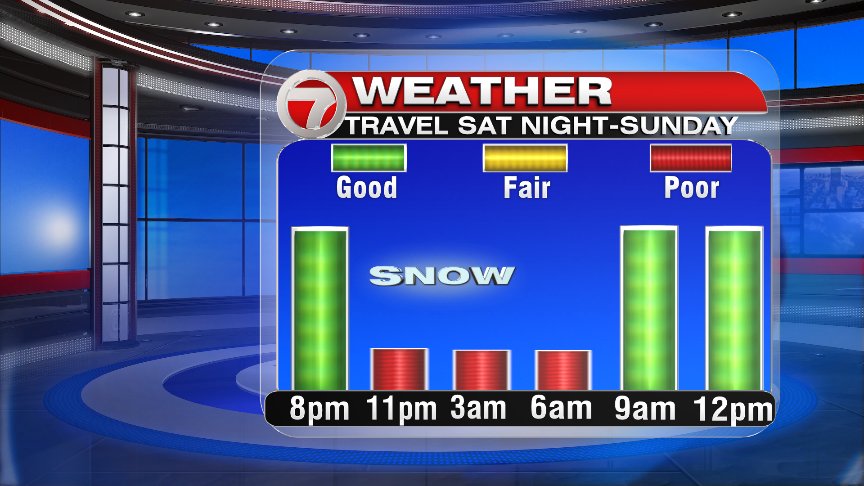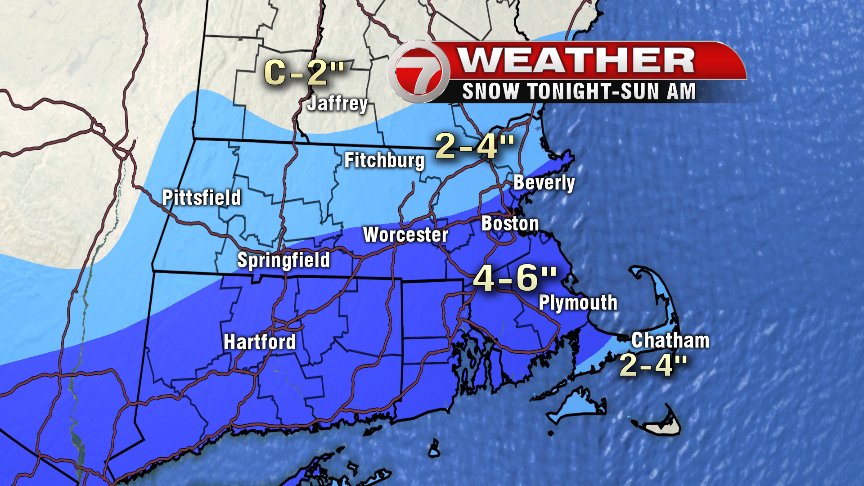 While snow goes into meltdown mode Sunday afternoon, any snow leftover thereafter, has no chance of surviving the week. By Tuesday afternoon, we're cracking 60 and by Wednesday, mid 60s to 70 is within reach!
Have a good day and check back in later for storm updates!
@clamberton7 – twitter