Like much of the summer, it seems hard to string together back to back beautiful days across New England this September, and tomorrow will be no exception.

After a stellar Sunday, more rain returns Monday as we track more wet weather heading into the region. Scattered showers move in by daybreak and the coverage area of rain increases through the afternoon. In fact, by mid afternoon to early in the evening, we'll watch the potential of embedded downpours to cause localized street flooding and rapid stream rises. Certainly, the rain has the potential to slow down the evening commute as some of the heaviest bands more through during that time. Generally, 1-2″ of rain will fall, with the heaviest across Southeast Mass, where localized 3″ amounts are possible. It'll be a very muggy day too as that humidity fuels some heavy rains.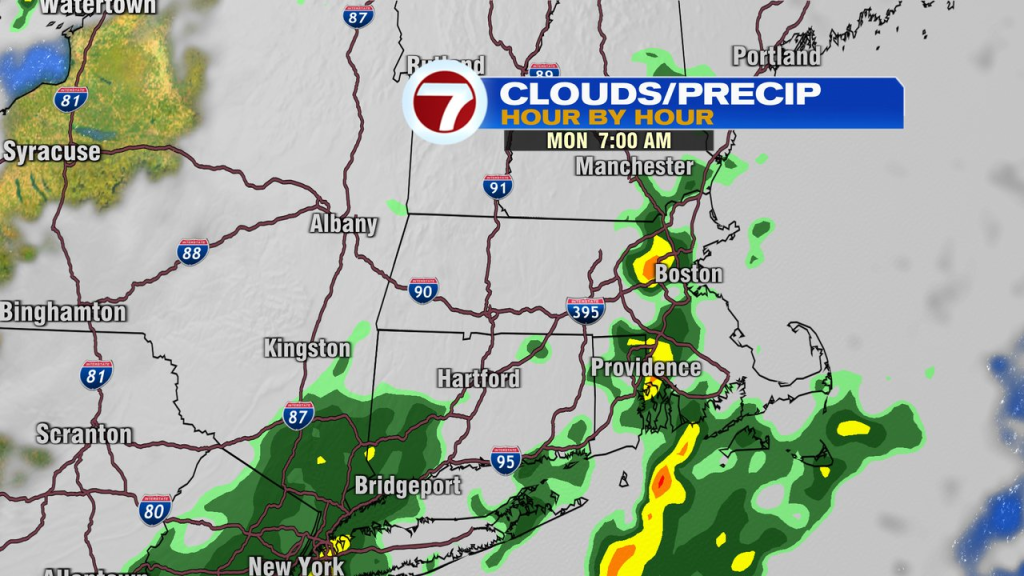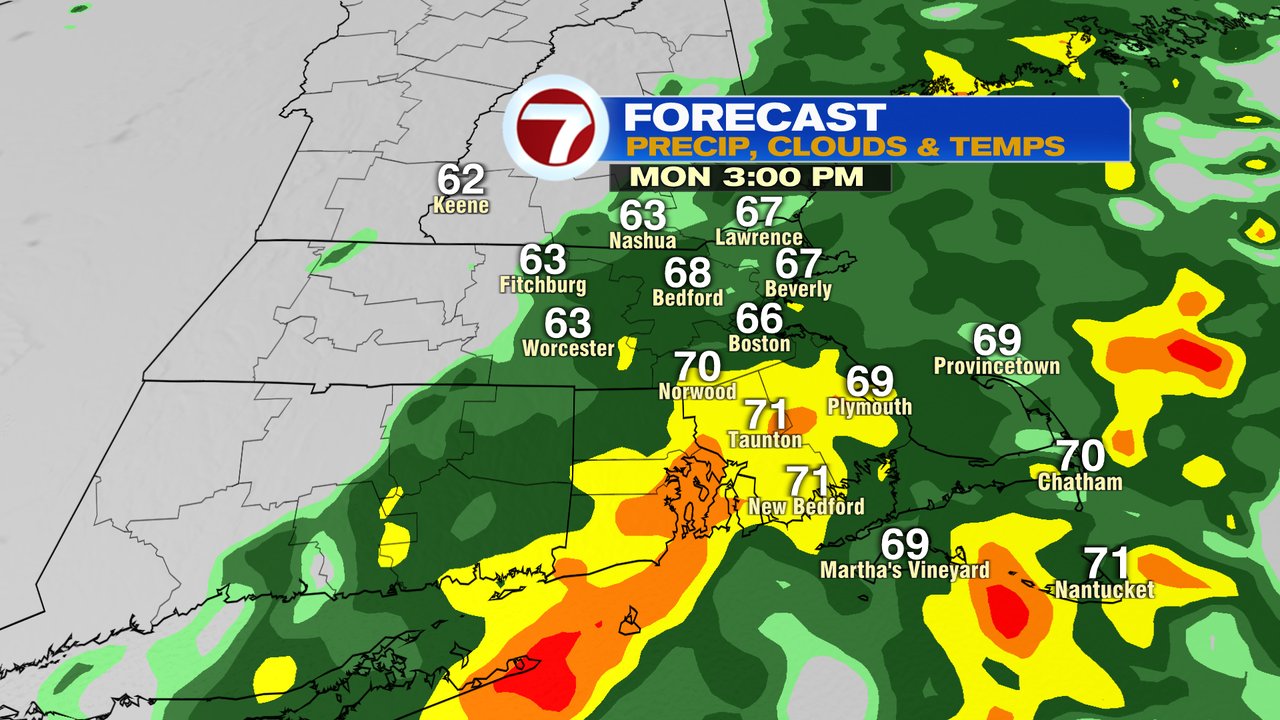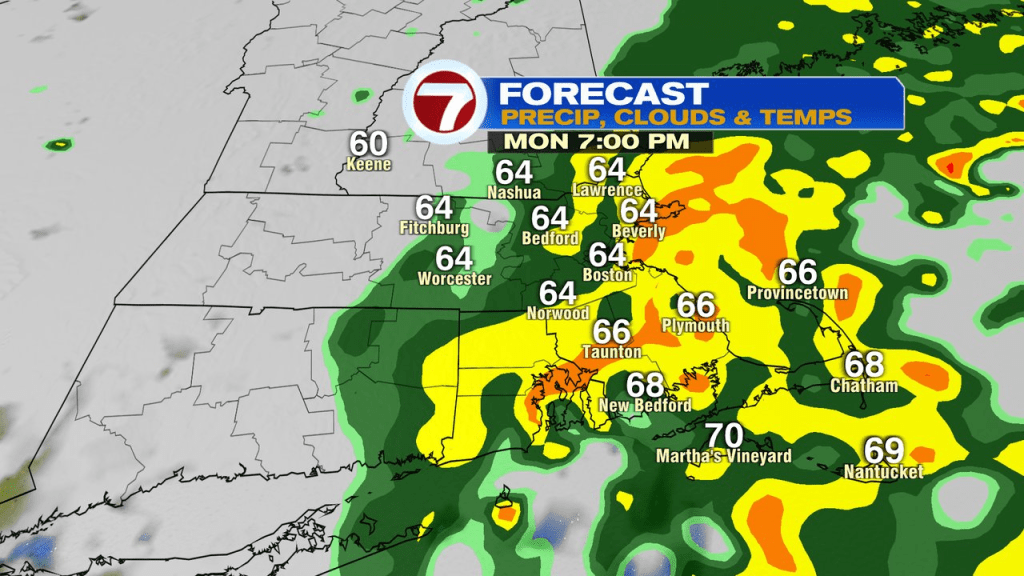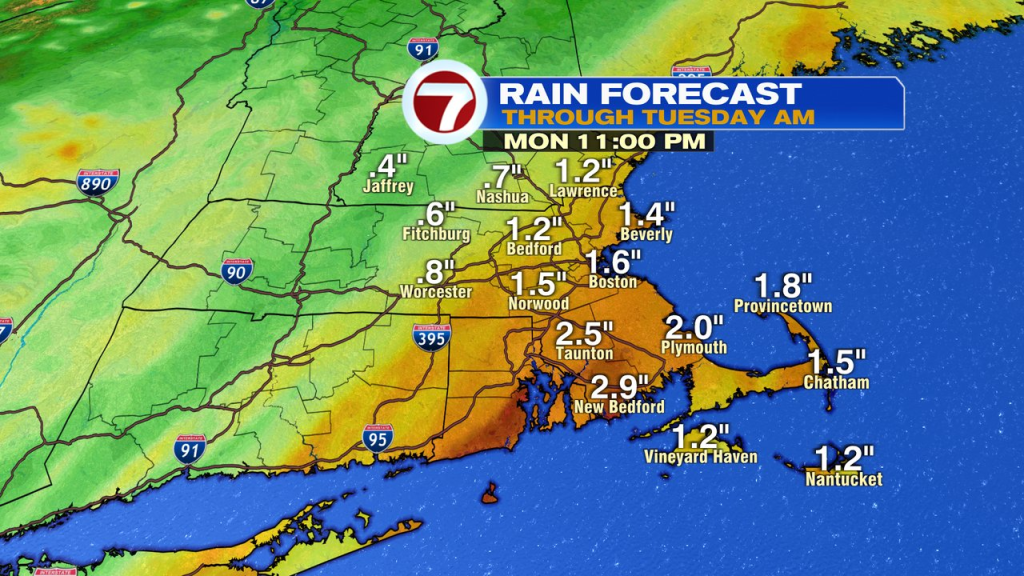 Despite the weather going downhill significantly tomorrow, we turn it around quickly on Tuesday as sunshine and comfortable amounts of humidity settles in from Tuesday, to Friday.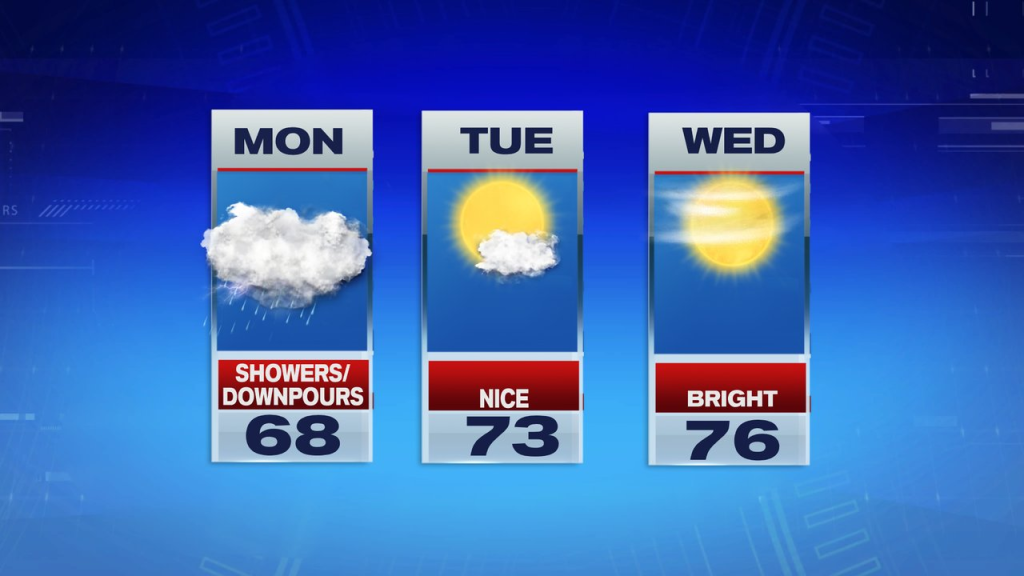 By the time we get to next weekend, we'll watch to see how close an area of low pressure, with tropical moisture, moves up the coast and gets to us. That could bring more rain in here.